Festive Foods that will support your running this Christmas
11 December 2020
Tis the season to eat well and enjoy some wintery miles! You might be surprised to hear that some of your favourite Christmas foods are packed with nutrients that will boost your immune system and fuel your running.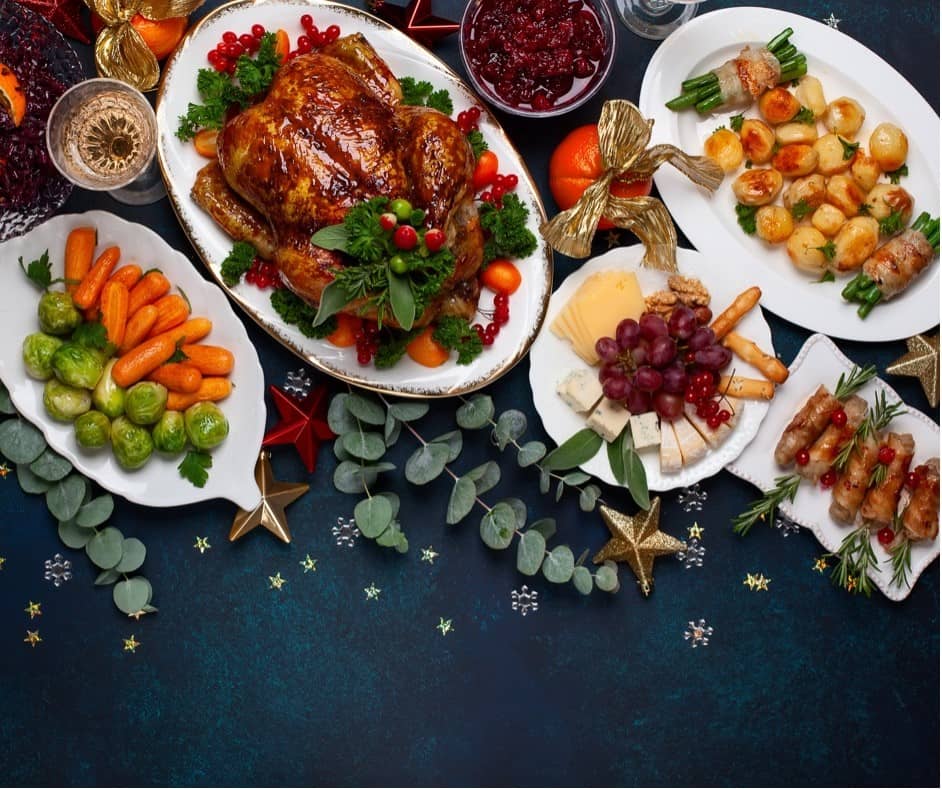 Turkey
The staple meat of Christmas is both low in fat and high in muscle-building protein. It is one of the leanest meats and contains zinc for a healthy immune system, iron to help your body oxygenate the blood, and vitamin B6 to help you produce energy. It also contains tryptophan, which has been linked to better sleep. Breast is the best and healthiest option, while the leg is a little more fatty.
Cranberry sauce
Cranberries themselves are low in sugar and packed with nutrients. These antioxidant-rich berries provide natural lively support and are a great source for polyphenols. Cranberries even contain anti-inflammatory properties which are really important for your post-run recovery! They also have a positive impact on the cardiovascular system as they reduce oxidative stress to blood vessels. Why not make your own cranberry sauce so you can control the amount of sugar – honey or maple syrup are good choices for runners.
Roast potatoes
We love our potatoes! Well, they're packed with carbohydrates to help prepare your glycogen stores for your next run and they contain vitamin C to help boost your immunity. Roasting potatoes can add a fair bit of fit, so try roasting in coconut oil for heart-healthy fat properties. Or why not mix it up with some sweet potatoes which anti-inflammatory properties and are a slow releasing energy source.
Brussel Sprouts
Whether you love or loathe them, Brussel Sprouts are full of antioxidants, vitamins, minerals, and fibre. Sprouts are packed with vitamin C, so they will keep your immune system strong and protect your body from the oxidative damage caused by exercise. Did you know the smaller ones are less sweet?
Christmas pudding
Dessert time! With the high quantity of dried fruits, Christmas Pudding is full of fibre to support your digestive health, and help keep your blood pressure, blood cholesterol and sugar control in check. The warming spices added also contain several benefits. Cinnamon, for example, Cinnamon contains anti-inflammatory properties that help your body quickly repair from tissue damage or infections. You can reduce the amount of sugar that goes in and replace with a healthier substitute such as agave nectar. Natural spices and flavourings like cinnamon, nutmeg and vanilla will also make it taste sweeter.
Drink plenty of water over the festive period
Drinking more water is one of the safest and healthiest ways to detox the body. Water can help reduce high blood pressure, flush out bacteria, and ward off dehydration that could affect your running efforts. Don't forget your 330ml, 750ml or 1L sports cap of Deep RiverRock to stay hydrated over the Holidays.