Take part in a Tinsel Tiptoe for cancer patients this Christmas
17 November 2020
Add a sprinkle of Christmas cheer to December and take part in a magical Tinsel Tiptoe for charity.
Cancer Focus Northern Ireland is calling on families all over Northern Ireland to organise a glittering tinsel 5k challenge to raise money for its vital counselling service.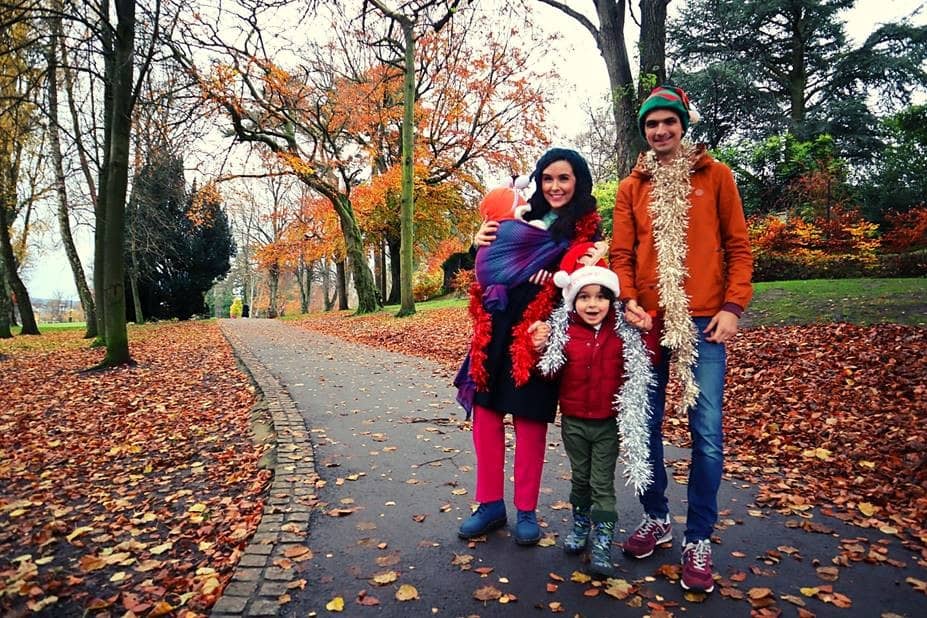 All participants will receive a medal kindly donated by Deep RiverRock Belfast City Marathon from its 8 Mile Walk event.
Kathryn Holland, Outdoor Events Manager at Cancer Focus NI, said: "Christmas is all about having fun, giving and sharing and we thought the Tinsel Tiptoe event would be the perfect way to get us in the festive mood.
"Our sparkling Christmassy event is an excellent and easy way to give the kids something jolly to do that will not only help others but give them a bit of exercise too.
"Simply grab a pile of tinsel, deck yourselves and your kids, and have a ramble around your local park or favourite beauty spot. Be sure to take photos and post on social media. Why not add in your Santa hats, Christmas jumpers, flashing lights and other Xmas trinkets too. You don't even need to do the 5k in one go, you can spread it out over December so the little ones can take part too."
Northern Ireland mum Donna Parkinson was diagnosed with ovarian cancer just before lockdown. "The Cancer Focus NI counselling service has been invaluable to me," she said.
"Having cancer during COVID brought a whole extra layer of stresses including having my surgery delayed. My diagnosis was on my mind all day every day. You just think 'am I going to die?'. You try not to let your family know how worried you actually are. You're trying to deal with the unknown and it certainly isn't easy.
"My counsellor at Cancer Focus NI was fantastic. It was invaluable to be able to talk through everything. We have a very close family but they were worried enough about me. I didn't want to put my stress and anxiety on them too, so this was the perfect safety valve. I could release all that tension and worry without causing upset at home. My counsellor helped me such a lot to find a way through it and out the other side.
"This is such a valuable service and I'd encourage everyone to sign up for the Tinsel Tiptoe and make sure that as many cancer patients as possible can benefit from it when they need it most."
To sign up for the Tinsel Tiptoe visit www.cancerfocusni.org/tinsel