The National Lottery Cross Finger Selfie Day
19 November 2021
Happy 27th Birthday to the National Lottery!
On behalf of our friends at Sport NI, we are encouraging you to share your crossed-finger selfie today to say #ThanksToYou to the National Lottery players who raise £30 million every week to support good causes across the UK.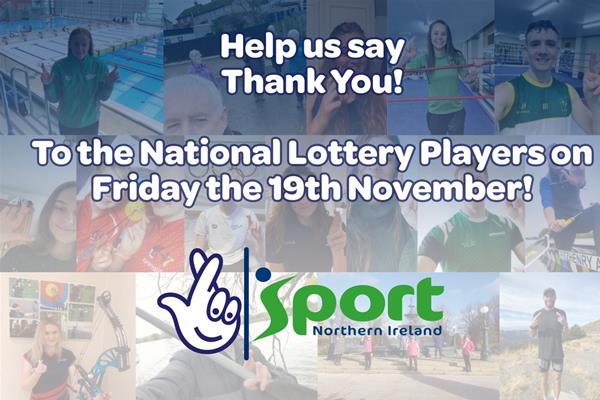 Tag Sport Northern Ireland and The National Lottery in your selfies today to show your support.
For more detail click HERE.