How to Upload Your Results for the Virtual Marathon Distance Run
11 May 2020
How to upload your Virtual Marathon Distance Run results.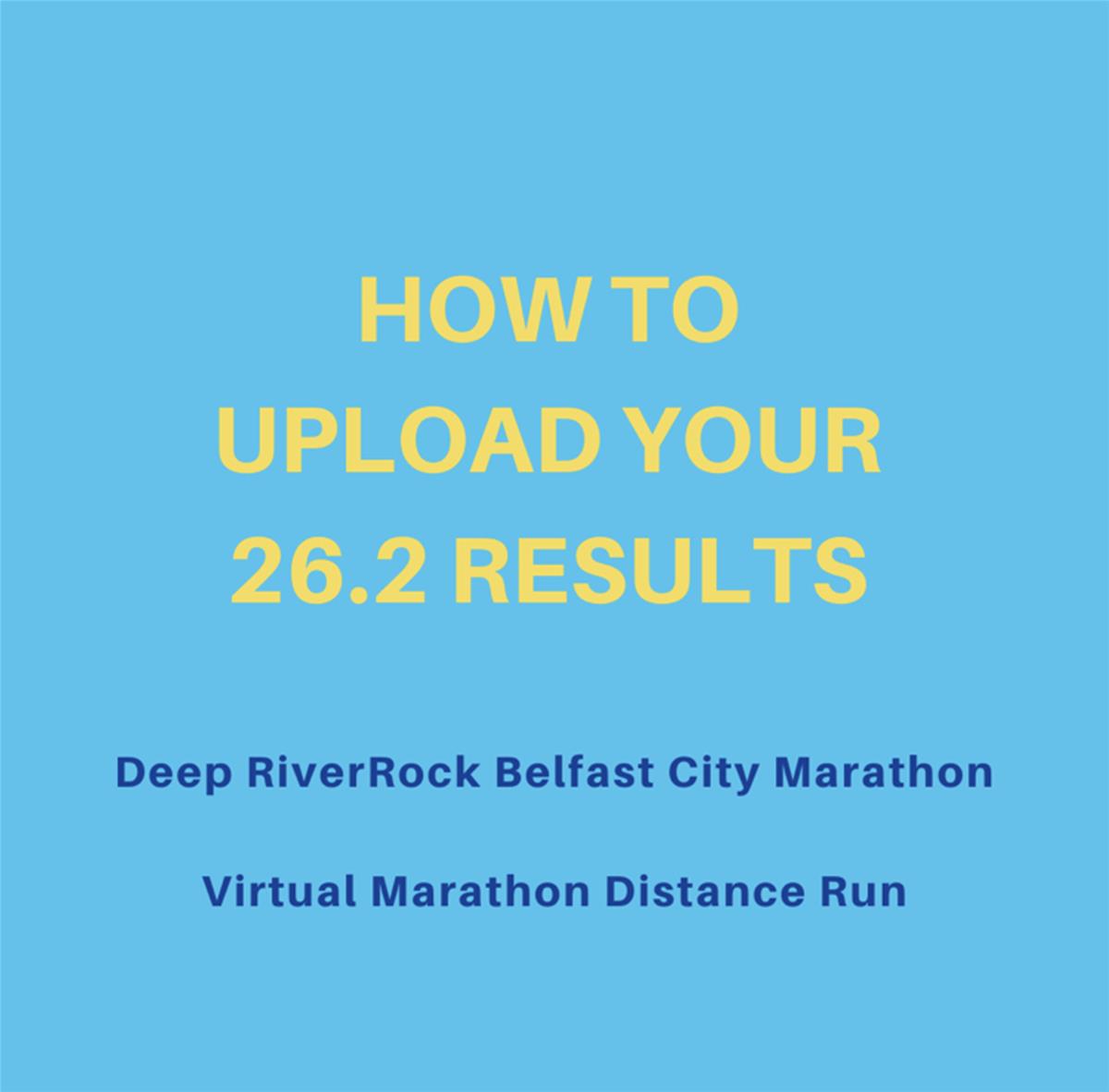 Please see our step by step guide below:
ONCE YOUR 26.2 MILES ARE COMPLETE upload your final time to OpenTrack using your email log in here: https://data.opentrack.run/x/2020/GBR/ani_marathon/ (please note when registering for this event, OpenTrack can only accept one separate email address per profile, you won't be able to set up multiple profiles for family and friends using your same email address)

Click on SUBMIT RESULTS then complete the PERFORMANCE BOX with your overall time to complete the 26.2 miles distance eg if it took you 4 hours 32 minutes to complete, please input this as 4:32:00

Please ensure you select Virtual Marathon Distance Run from the list of events under EVENT ID

**please note - results can only be submitted on OpenTrack from the person who has registered a Virtual Marathon Distance Run entry - if you have registered a friend or your whole family, you will need to submit each of their results. You can use the same result for each of you if exercising (safely) together to complete the 26.2 miles.

OPTION to upload your multiple training runs if you have a Garmin or Strava and put into the EVIDENCE LINK BOX by copying and pasting your Embed code or URL from your Garmin or Strava activity. You'll be able to obtain an embed link from your Garmin/Strava app for each activity but you must ensure your activity is set to PUBLIC. From Strava for example, click on SHARE activity within your app, copy, then paste the link into OpenTrack. It may look something like this: https://strava.app.link/oA8W7IBoi6 For Garmin, open your activity, copy your activity URL then paste into OpenTrack. The embed link may look something like this: https://connect.garmin.com/modern/activity/embed/your-activity-number-here
If you are uncomfortable or unsure about step 1) and step 2) please email the Marathon Office at info@belfastcitymarathon.org with your FINAL distance time (we don't require a screenshot or data for each run/walk time, just the overall time it took for you to complete the 26.2 miles). Adults must send in times for those under 16 years of age.
🔹All results must be submitted before midnight on 30th June. Final official results will be displayed on the website mid July 2020 and all medals and technical t-shirts will be posted to participants post 30th June 2020.
For full details, Ts and Cs (including crucial medical advice) and to sign up for the new Virtual Marathon Distance Run, please visit our website events section here:
www.belfastcitymarathon.com/events/Virtual-Marathon-Distance-Run-
Final entry for the Virtual Marathon Distance Run will be at midnight on Friday 19th June 2020.