School Cook Off Winner Announced
24 February 2020
Congratulations to St Patrick's Academy, Dungannon who have won the Deep RiverRock Belfast City Marathon School Cook Off Competition!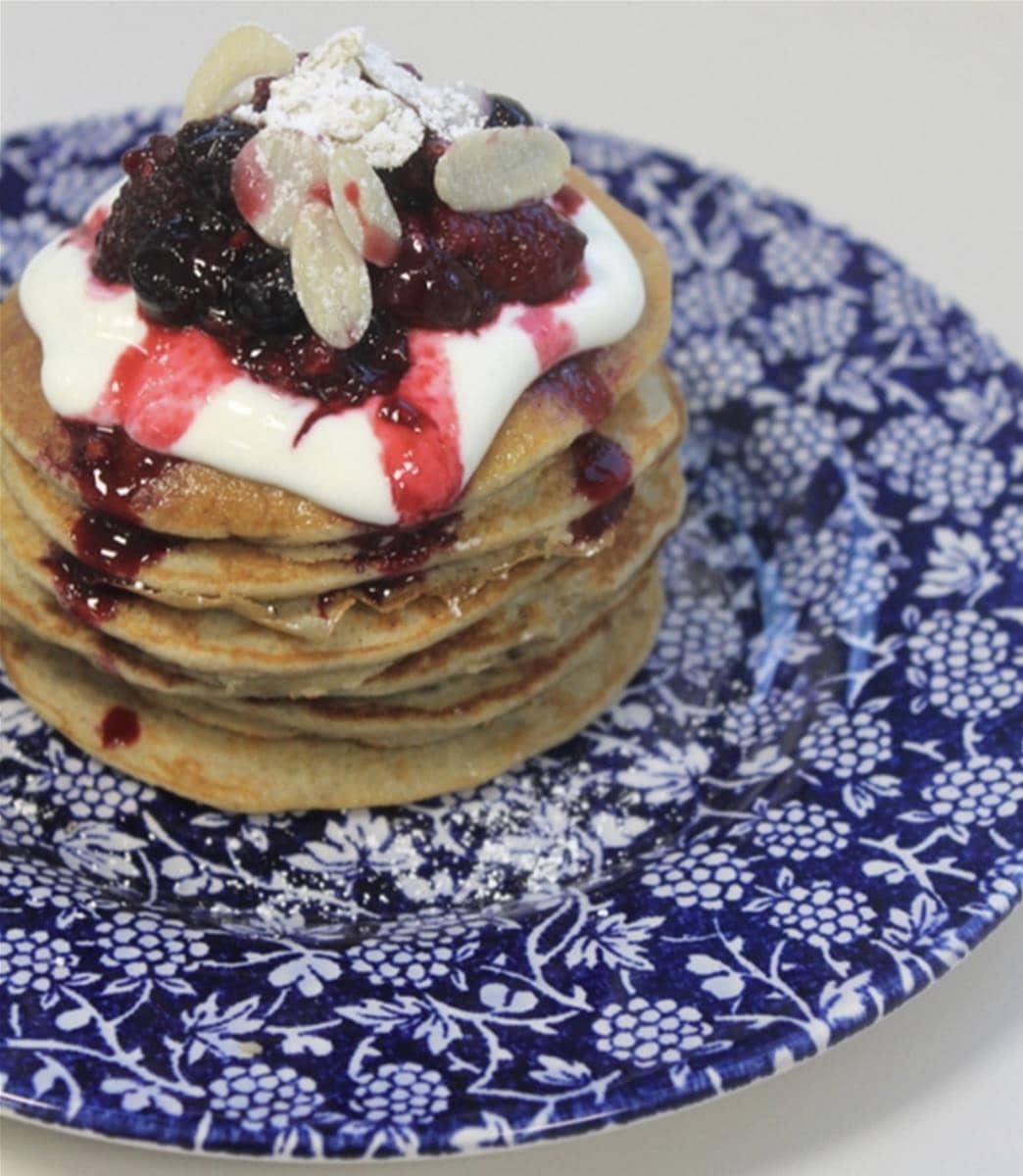 🍏🥦Secondary Schools sent us their healthy recipes, focusing on locally sourced ingredients which can be bought from their local SPAR store.
The recipes were for breakfast 🥣 lunch 🥗 or dinner 🍝...and ones which encourage pupils to stay full and healthy for longer.
The top five recipes were selected and voted upon at Belfast Live.
We are delighted to reveal the winning dish was for Breakfast and just in time for Pancake Tuesday tomorrow!
🥞 🍓Oat Pancakes served with Greek yoghurt, a mixed berry compote and flaked almonds. Yum!
🏆St Patrick's Academy win a £250 for their school, a £100 SPAR voucher, Tayto Castle Tour & more! The runners up will each be receiving £100 cash for their school!
Full details of this fabulous healthy recipe can be found below:
Ingredients:
50g Flahavan's Progress Oats
2 eggs
2 ripe bananas
½ level tsp baking powder
30ml milk
300g fresh or frozen berries
2 tbsp maple syrup
200ml Greek yoghurt
25g flaked almonds
Method:
Put 200g blueberries in a pan with 2 tbsp maple syrup. Put over a medium heat and bring to the boil. Simmer gently, stirring often, until the berries begin to burst. Remove from the heat and set aside.
In a blender, combine all the ingredient for 2-3 minutes until smooth then allow to stand for 5 minutes to thicken.
Put a large frying pan over a medium heat. Brush the surface lightly with oil and add small ladles of batter, spacing them out well. Cook for a couple of minutes, or until bubbles appear on the surface and the undersides are lightly browned. Flip over and cook for a further minute or so.
Serve the hot pancakes in stacks of 3 with the berry compote, Greek yoghurt and sprinkle with flaked almonds.