Will Running Ruin My Knees
20 July 2021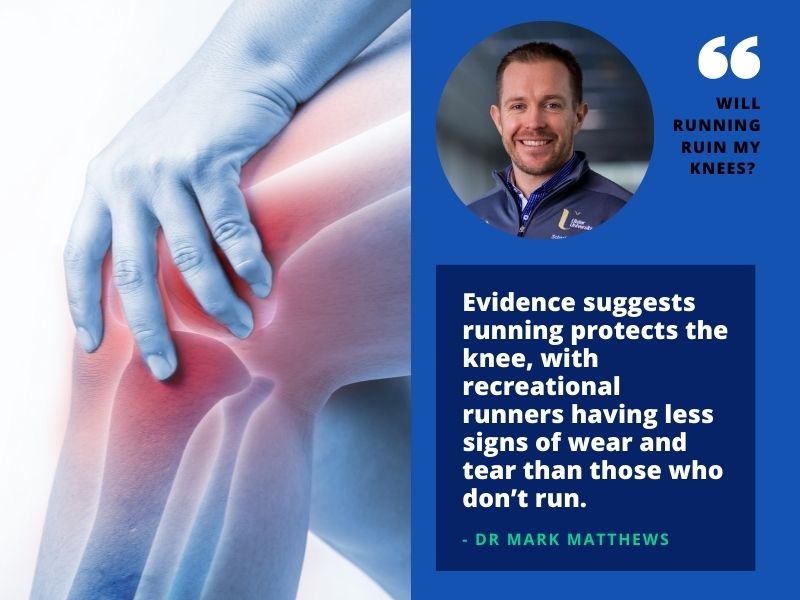 Advice from Dr Mark Matthews...
"No. Your joints are made up of articular cartilage and a lubricating fluid. The cartilage is a smooth tissue that covers the end of the bones, where they come together at the joints, and the fluid helps to keep them moving smoothly. Cartilage has no blood supply, so it needs regular cyclic compression (i.e. running, walking) to move the nutrients around inside of your joint to keep it healthy. Evidence suggests running protects the knee, with recreational runners having less signs of wear and tear (i.e. osteoarthritis) than those who don't run. Even in those with wear and tear changes, regular self-paced running can improve your joint health. As the saying goes, move it or lose it, rings true for the cartilage of your joints."
Would you like to know more? Do you have other running-related issues you'd like to know more about? Please message us on our Social Platforms or email us at info@belfastcitymarathon.org and Mark will do his best to address your questions!