2024 Moy Park Belfast City Marathon - 8 Mile Walk

Date: Sunday 5th May 2024
Time: 9am
Start: Stormont Estate (Prince of Wales Avenue)
Finish: Ormeau Park
Entry Requirements: Participants must be over 16 years old to enter. Due to the road legislation you may be required to walk on the footpath after a certain time. All participants must complete the 8 Mile Walk in less than 2 hours 30 minutes. Entries opening soon.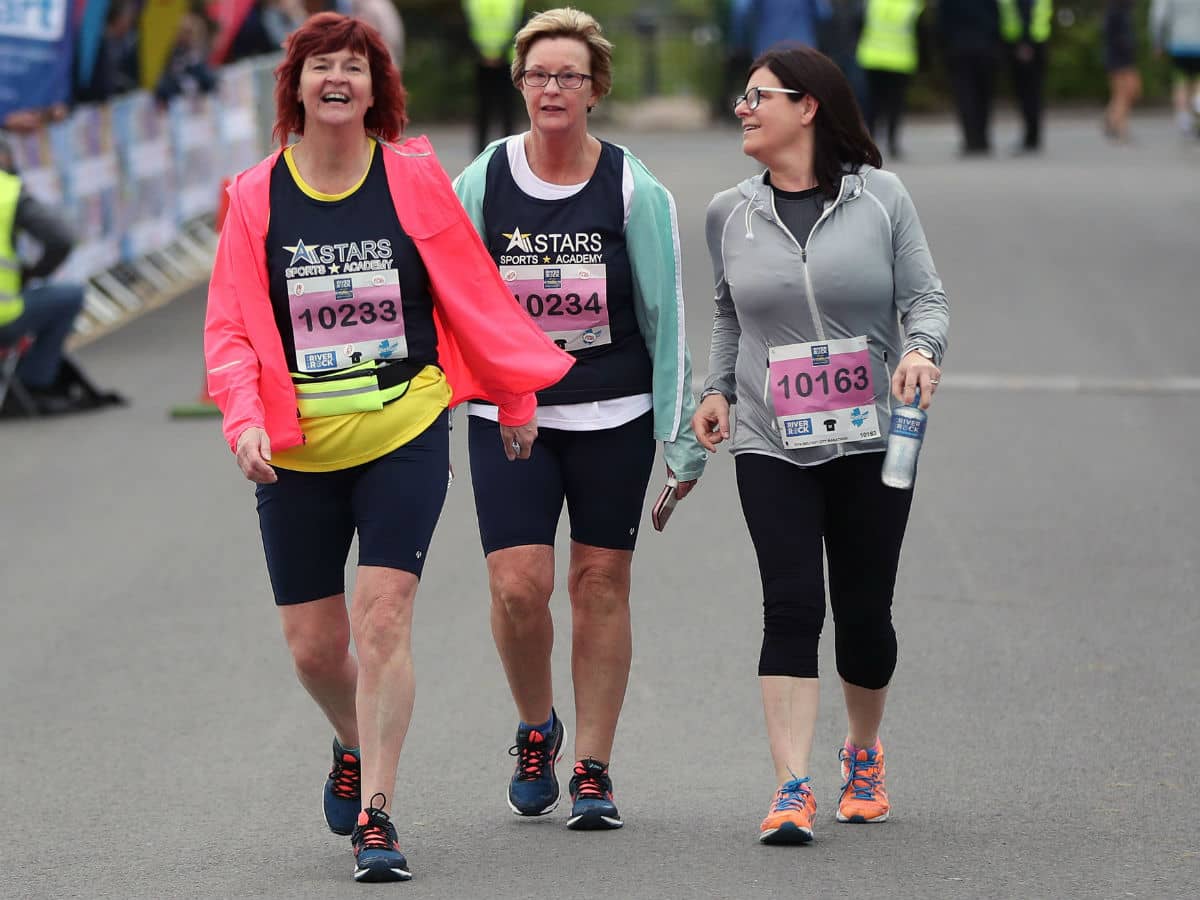 Moy Park Belfast City Marathon 8 Mile Walk
The Walk Event was introduced in 1997 following public demand and is non-competitive, designed for ramblers and hikers. It follows a similar route as the main Marathon Run and Wheelchair Race and the Team Relay Event. Whether you are part of a walking club or want to set a realistic health and fitness goal for 2024, the buzz of race day and being part of the biggest mass sport participatory event in Northern Ireland is an opportunity you don't want to miss!
---
| RATE | REGISTRATION | DATES AVAILABLE |
| --- | --- | --- |
| EARLY RATE | £30 | 3rd October 2023 - 31st January 2024 (Midnight) |
| STANDARD RATE | £40 | 1st February 2024 - 12th April 2024 |
---
ROUTE
The 8 Mile Walk starts at Stormont Estate after the Marathon and Team Relay commence, follows the initial 8 miles of the marathon route before finishing in Ormeau Park. Click HERE to view the 8 Mile Walk Route Map image
ROUTE NARRATIVE
Click HERE to view the 8 Mile Walk route narrative (by street name)
PARTICIPANT TIMES
Projected times for participants across the marathon route can be found HERE.
CHECKPOINTS
There will be TWO walk checkpoints on the 8 Mile Walk route. All walk entrants must bring their walk checkpoint card* with them on the day as these will be stamped at the following checkpoint locations (approximate miles):
Entrance to Tesco on the Castlereagh Road (approx 3 miles)
Bottom of Ravenhill Road turn from Albertbridge Road (approx 6 miles)