Good luck from Belfast to everyone taking on Dublin Marathon this weekend!
26 October 2023
This weekend thousands will be taking to the streets of Dublin to take on the Irish Life Dublin Marathon. The 'Friendly Marathon' has synergy with Belfast in that the support across the 26.2 mile journey is out of this world.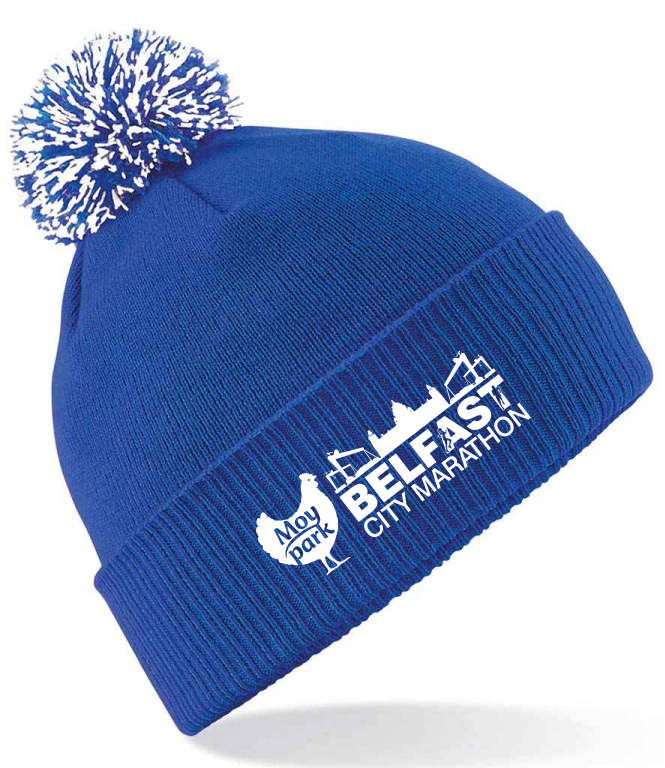 Maybe that #FinishLineFeeling in Dublin will have you motivated to take on another challenge, or maybe you'll be inspired to take on your first ever marathon… either way, the Moy Park Belfast City Marathon have you covered with a special offer this Bank Holiday Weekend!
Register at www.belfastcitymarathon.com with the Marathon and Half Marathon Bundle Package on Sunday 29th or Monday 30th October and not only save yourself £5, but receive a FREE beanie hat!
The Belfast City Marathon is one of the leading marathons in the UK and Ireland and is an AIMS certified race. Not to mention, the first and only marathon in Ireland to join the World Athletics Label Road Race Series. The race returns on Sunday 5th May 2024, starting at Stormont Estate, a major tourist and visitor attraction on the outskirts of Belfast, and finishing in Ormeau Park, the oldest municipal park in the city.
There is an event to suit all levels of fitness including a Marathon Run, Wheelchair Race, Team Relay and 8 Mile Walk. Attracting over 15,000 participants annually, the Moy Park Belfast City Marathon proudly secures its place as the largest mass sport participatory event in Northern Ireland.
The Belfast City Half Marathon, Northern Ireland's biggest half marathon event, will return on Sunday 22nd September 2024. The route is an incredible tour of the capital city, soaking in cultural landmarks like the towering Harland and Wolff cranes, the vibrant Custom House Square, and the majestic City Hall. Whether you're a seasoned pro or a first-timer, the flat, fast and strikingly scenic route is perfect.
Organisers have also announced an increased prize fund for all categories across the marathon, team relay and half marathon events.
For more information and to register for the 2024 events, visit belfastcitymarathon.com and stay in touch Facebook / @MarathonBelfast Twitter / @marathonbcm Instagram / @belfastcitymarathon
* Beanie hats limited to 100 and will be posted in November
The Moy Park Belfast City Marathon and Half Marathon is sponsored by Moy Park, Northern Ireland Electricity Networks, Belfast Live, Daily Mirror, Cool FM, Downtown, Downtown Country, Translink, Better, Tayto, Belfast City Council, Deep RiverRock, Athletics NI, Charles Hurst, Mash Direct and Linwoods Health Foods. The official charity partner is Air Ambulance Northern Ireland.