Exhibit at the Belfast Half Marathon Expo
26 July 2023
The Mash Direct Belfast City Half Marathon Expo returns to the TEC Belfast on Saturday 16th September, and it is the perfect platform to showcase your business to an audience of thousands.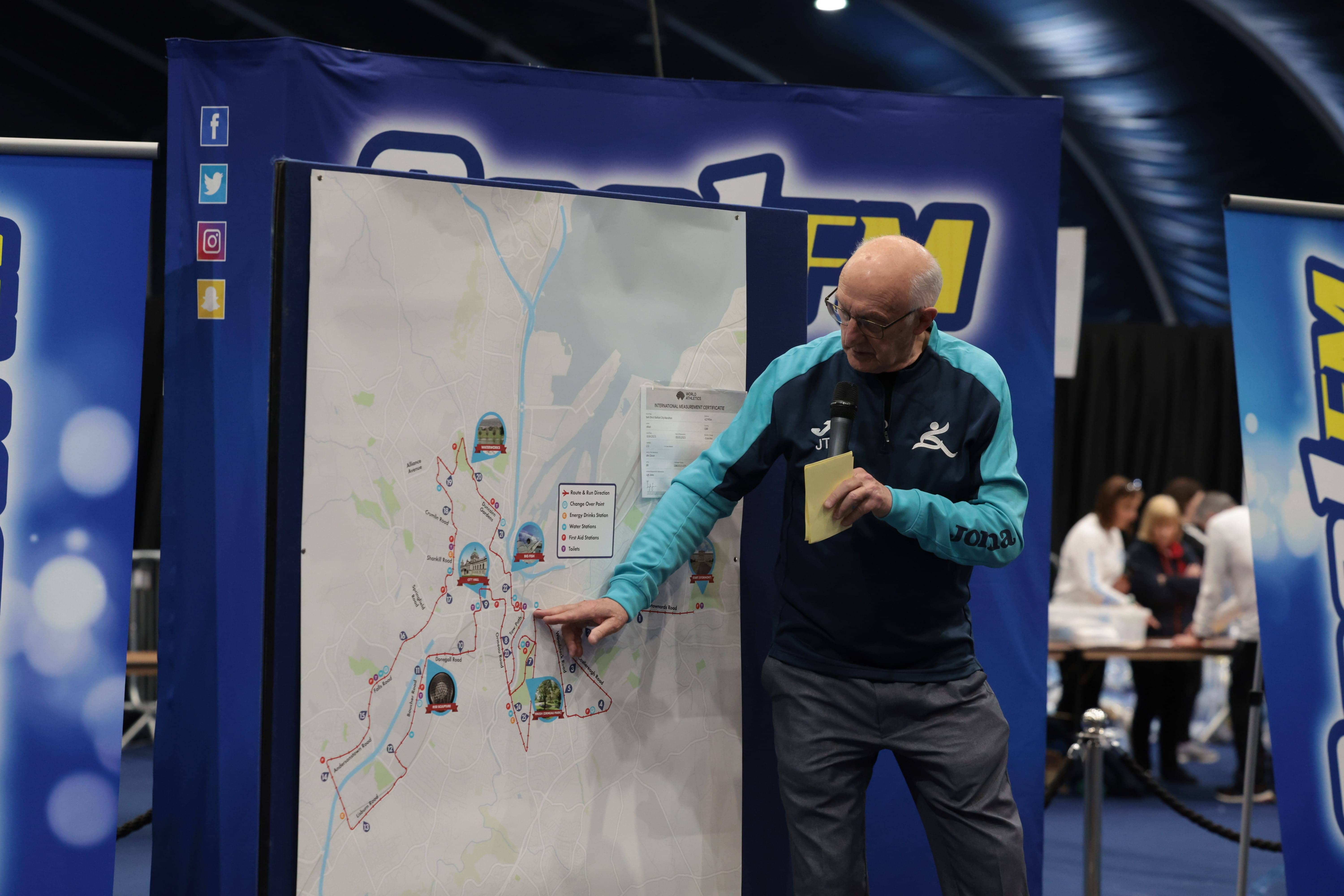 This year marks the 10 year anniversary of the iconic 13.1 race through the heart of Belfast. 2013 saw the inaugural staging of the event, that has since grown to become Northern Ireland's largest half marathon, this year welcoming record participation of 6,000.
Runners must visit the expo to collect their race number, t-shirt and bag, typically bringing friends and family in tow creating valuable footfall. The expo is free to attend and open to the public, runners, spectators and volunteers. With an expected attendance of over 10,000, the expo is a great place for any business ready to showcase to a large audience.
You'll join title sponsor, Mash Direct, alongside Linwoods Health Foods, Belfast Live, Cool FM and many others. The event team have a jam packed stage timetable lined up to include a pacer Q&A, a warm up session, a route run through, not to mention plenty of giveaways.
Jack Hamilton, Mash Direct CEO says,
"Having participated in the Belfast City Marathon and Half Marathon Expo three times now, Mash Direct can attest to the extraordinary value this event brings in terms of brand exposure and meaningful interaction with the fitness community and their families.
This Expo isn't just an event, it's a unique opportunity to connect directly with fitness enthusiasts, share our commitment to health and quality, and let them sample our nutritious offerings. Each time we've participated, it has deepened our connection with customers and reinforced their appreciation for our products.
We wholeheartedly invite businesses to join Mash Direct and an array of fantastic companies to not only participate but also play a role in shaping the growth of this remarkable event!"
Stands are available at just £50 per square meter including VAT. All bookings include complimentary inclusion in the digital privilege booklet which is distributed to all registrants and the opportunity to place an item in the race bag. The expo gives your organisation the opportunity to build brand awareness, generate leads, provide valuable information and sample products.
Expo Schedule
Titanic Exhibition Centre, Belfast
Saturday 16th September
10:30am-6pm
Exhibitor set up on Friday 15th September
Participant Profile
60% male
40% female
85% between ages 25-55
90% from Northern Ireland
To book a stand, contact the event team at info@belfastcitymarathon.org or call 02890605922
* Please note that exhibitors and stand activation must not conflict with Belfast City Marathon event sponsors listed on www.belfastcitymarathon.com
For more information visit belfastcitymarathon.com and stay in touch Facebook / @MarathonBelfast Twitter / @marathonbcm Instagram / @belfastcitymarathon
The Mash Direct Belfast City Marathon and Half Marathon is sponsored by Mash Direct, Athletics Northern Ireland, Belfast City Council, Daily Mirror, Better, Belfast Live, Cool FM, Downtown Radio, Downtown Country, Translink, Deep RiverRock, CompareNI.com, Linwoods Health Foods, Charles Hurst and Tayto. The official charity partner is Air Ambulance Northern Ireland.