Belfast City Half Marathon Traffic Disruption
06 September 2023
This year marks the 10 year anniversary of the iconic 13.1 race through the heart of Belfast. 2013 saw the inaugural staging of the event, that has since grown to become Northern Ireland's biggest half marathon. The race will welcome record numbers on Sunday 17th September with 6,000 runners taking to the streets of Belfast.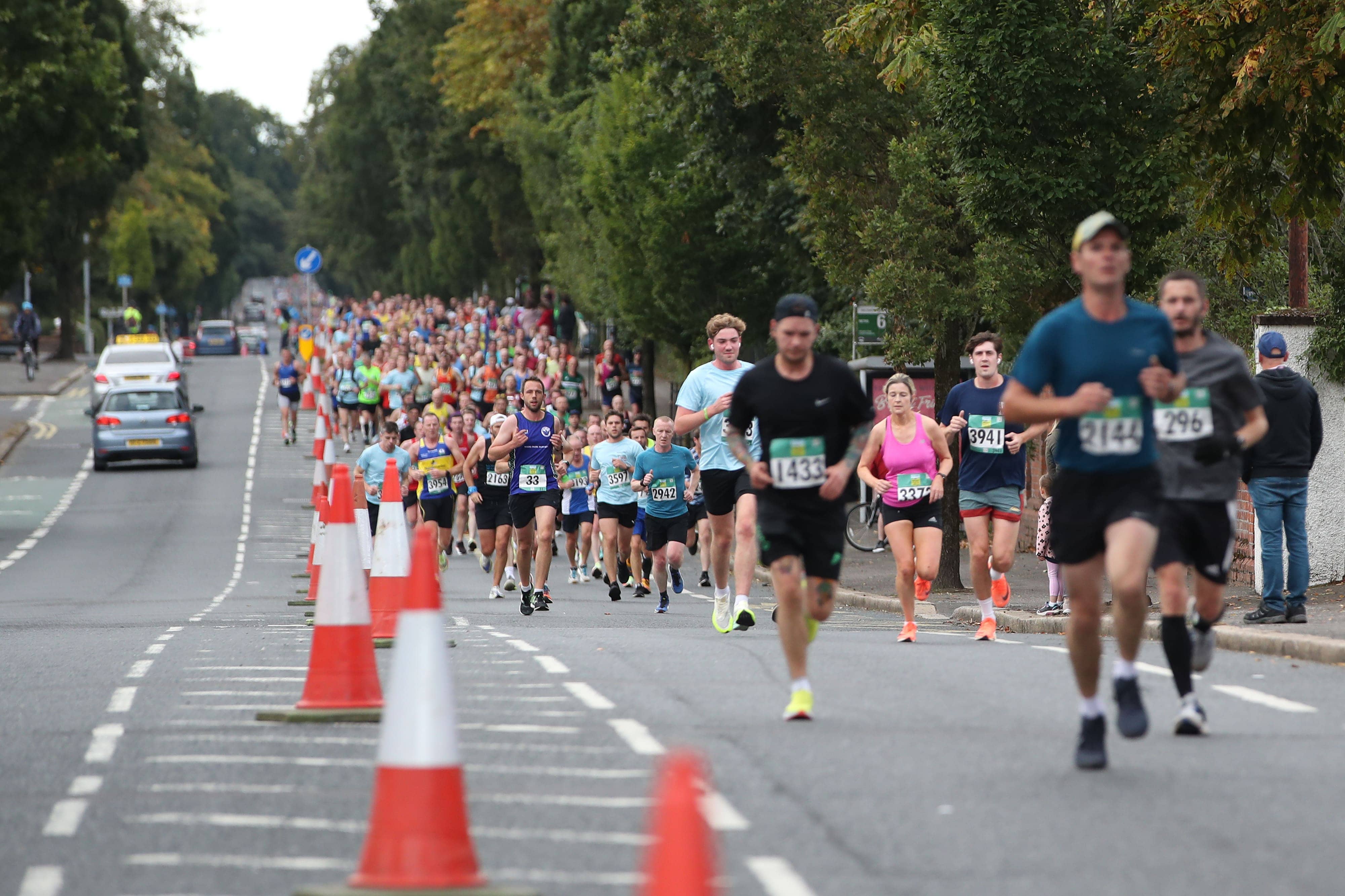 The race starts and finishes at Ormeau Park, the oldest municipal park in Belfast and still one of the largest parks in Belfast. The route is an incredible tour of the capital City, soaking in cultural landmarks like the towering Harland and Wolff Cranes, the vibrant Custom House Square, and the majestic City Hall.
Road closures will be in place across the city to safely facilitate the race so motorists are advised to expect disruption throughout the morning. Runners will set off on their journey from Ormeau Embankment at 9am, and must complete the course within 3 hours. Roads will start to close wholly or partially from around 7am until 2:30pm. Motorists are asked to follow diversion signs and take direction from stewards on the route.
The front runners are expected to pass over the Sam Thompson Bridge onto Airport Road at approximately 9.35am and make their way to Queens Square at approximately 9.40am via Sydenham Road and the Lagan Weir Pedestrian Bridge. The runners are anticipated to pass through the city centre from Custom House Square, via High Street, Cornmarket, Arthur Street, Chichester Street, Castle Street enroute to the Falls Road at approximately 9.50am. The area around Victoria Street will be disrupted between 8.30am and 11am.
Disruption can also be expected on Grosvenor Road, Great Victoria Street, and Bruce Street heading towards Dublin Road, Shaftesbury Square and Botanic Avenue from 8.30am to 11.50pm. At approximately 10am the runners will pass through University Street onto the Ormeau Road, and Ormeau Embankment to the final stretch of the race, finishing with the home straight insight at approximately 10.10am. The final finisher is estimated to arrive at Ormeau Embankment Finish line at 12noon.
Reopening of roads will be managed as quickly as possible once runners have passed points on the route. To review the full road closure notice, please visit belfastcitymarathon.com/race-weekend/Travel-&-Transport
For more information and regular updates, visit belfastcitymarathon.com and stay in touch Facebook / @MarathonBelfast Twitter / @marathonbcm Instagram / @belfastcitymarathon
The Mash Direct Belfast City Marathon and Half Marathon is sponsored by Mash Direct, Athletics Northern Ireland, Belfast City Council, Daily Mirror, Better, Belfast Live, Cool FM, Downtown Radio, Downtown Country, Translink, Deep RiverRock, CompareNI.com, Linwoods, Charles Hurst and Tayto. The official charity partner is Air Ambulance Northern Ireland.