QR codes and Pack collection
21 April 2022
PACK COLLECTION QR CODES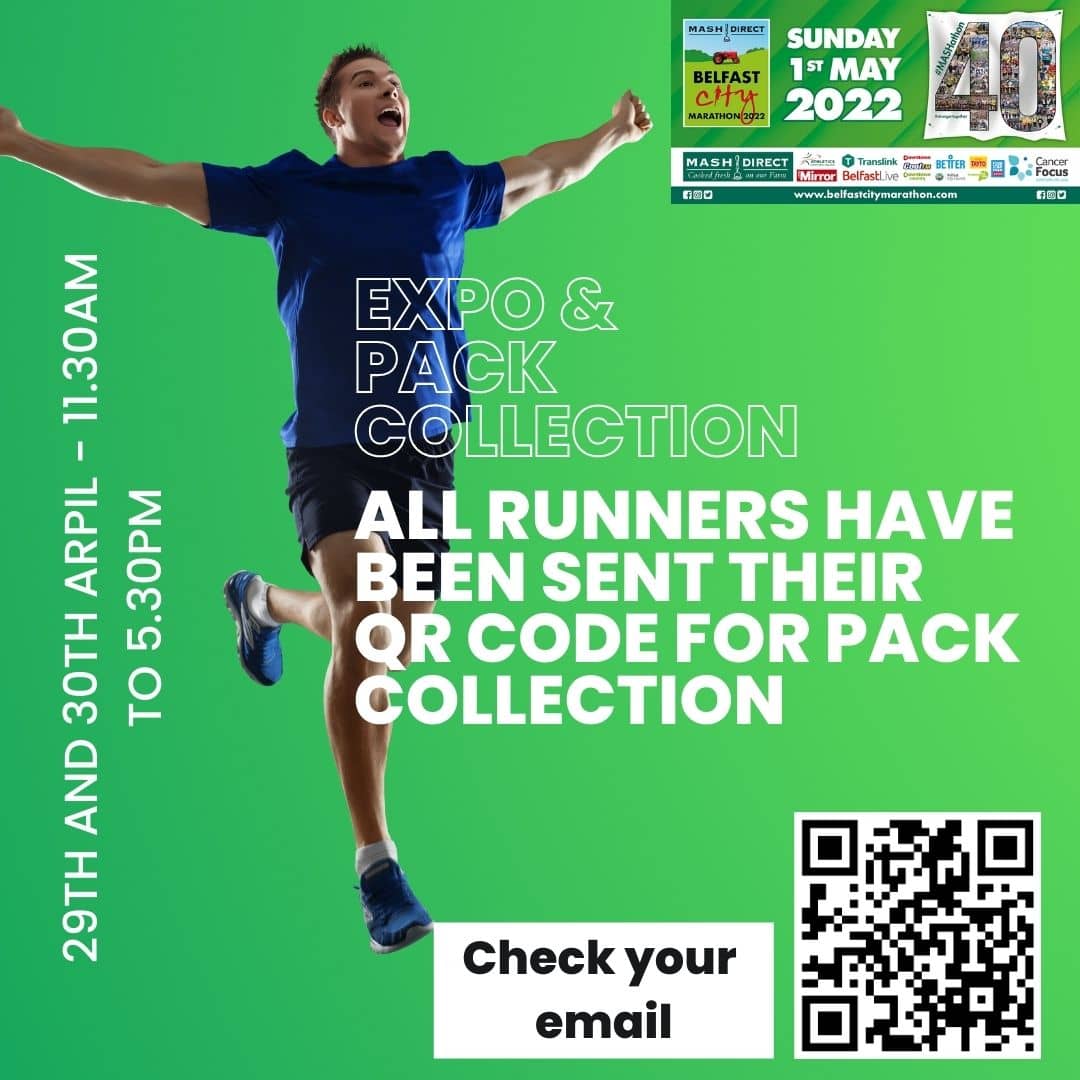 All participants have been sent their QR code to the Mash Direct Belfast City Marathon, Team Relay and 8 Mile Walk
This has been sent to the email address which was entered at the time of registration.
Please note that one person can collect ONLY 3 packs per event i.e., 3x Team relay packs (each pack contains all race numbers for 1 team), 3x Marathon packs and 3x walks. Unfortunately, this number cannot be increased as we want to ensure a smooth flowing collection with limited queues and the weight of Team Relay packs.
ONLY the team relay captain will receive this email, if the captain is not collecting the pack, please ensure this has been sent to the team member that will be picking up the pack
At the expo, please go to the area designated for your event (Marathon, team relay or 8 mile walk)
- You must have your dynamic QR code ready on your phone or printed
- The QR code will be scanned, and you will be assigned a race number
- You will also receive your race pack
- Then relax and enjoy the expo
At the Expo you can enjoy the many exhibitors, live music, competitions, and free samples so come early and stay for the extra.
There will be free parking at the TEC Paddock from 11.30am-5.30pm.
Please visit our website for more information https://belfastcitymarathon.com/Expo-&-Pack-Collection
*If you did not receive your email with your QR code, please email the marathon office info@belfastcitymarathon.org