Student Volunteering Week - Meet the Volunteer Cathal
10 February 2020
This Student Volunteering Week (10th – 16th February) we'd like to introduce to you Cathal McArdle, our new Events and Marketing Intern!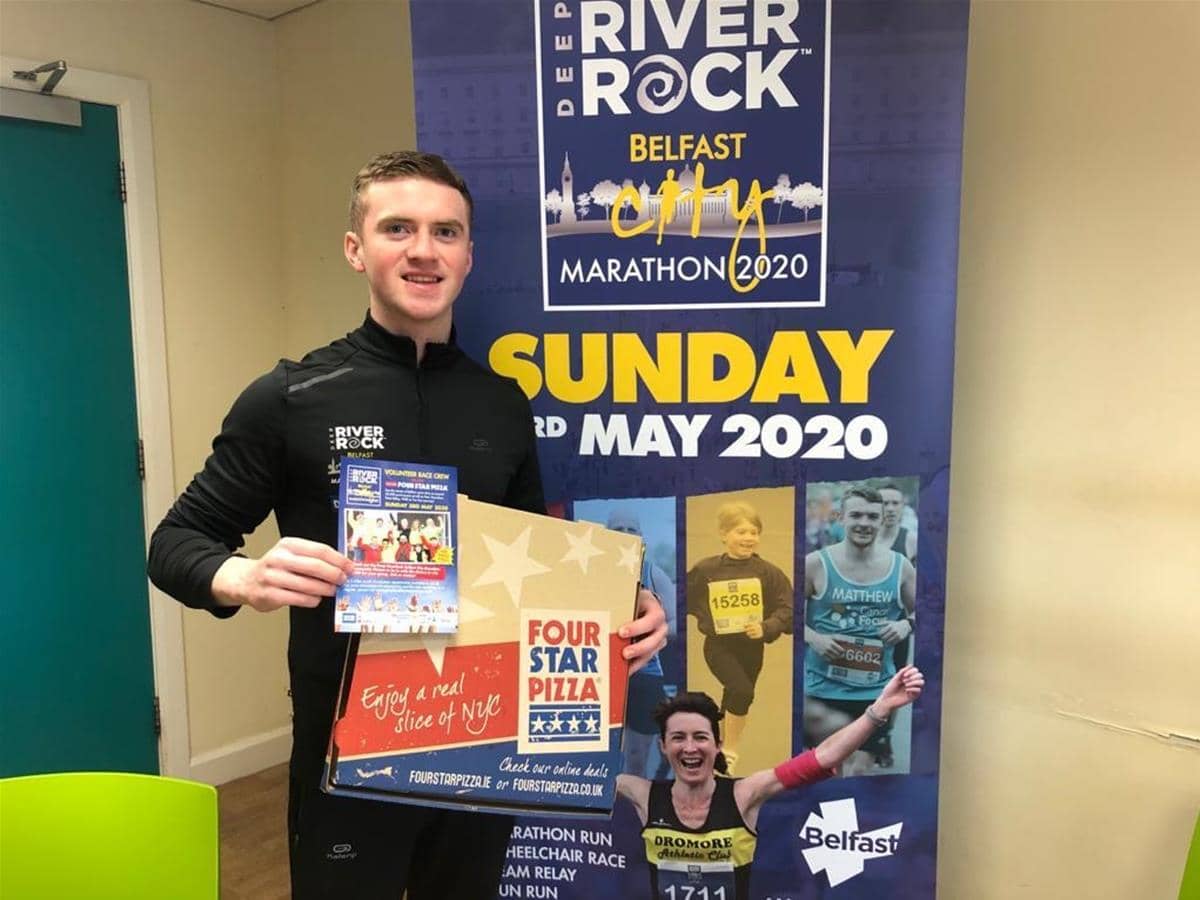 Cathal is a Leisure and Events Management student at Ulster University Coleraine and has previously volunteered at the Deep RiverRock Belfast City Marathon events.
Cathal from Dromore, County Tyrone said:
"I volunteered for the Deep RiverRock Belfast City Marathon in 2018 after the Event Manager, Claire O'Neill visited my university class to discuss the various volunteer roles available on Race Day. All students from our course volunteered at the event and we were divided into different roles at various locations across the route.
I was appointed the role of punching the 8 Mile Walk participant cards when they reached their checkpoint. Our volunteer group also acted as a cheer station for the participants.
From volunteering, I really got an insight into the amount of volunteers needed as well as the resources which are essential to run a successful event especially of a large magnitude. Another positive from volunteering at this event is the appreciation of your support from both the event organisers, as well as the competitors."
And what did Cathal have to say about our new Volunteer sponsor this year?
"I think the involvement of Four Star Pizza is great for the volunteers because let's be honest, there aren't many better rewards than pizza especially for a student like myself!"
This year the Deep RiverRock Belfast City Marathon "Race Crew" will be Fuelled by Four Star Pizza 🍕with all volunteers receiving a pizza voucher to enjoy. As a volunteer you will also receive a branded Decathlon t-shirt and jacket, and snack pack for race day.
Not forgetting the Deep RiverRock Belfast City Marathon Community Chance, whereby groups, clubs and societies that provide 6+ volunteers will be in with a chance to win £500!
For full details and to register your volunteer interest online visit www.belfastcitymarathon.com/volunteering