Belfast City Council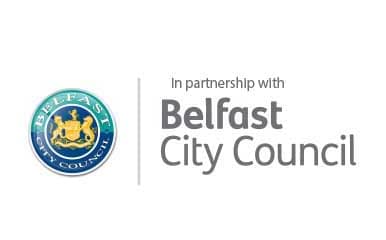 Belfast City Council have launched a ten-year cultural strategy, A City Imagining, to help meet the Belfast Agenda vision for 2035, which imagines a culturally vibrant city. The strategy sets out four strategic themes shaped by the strategy's engagement process; a City Belonging; a City Challenging; a City Creating and a City Exploring. There are important strategic milestones in the ten years ahead including a year-long celebration of culture in 2024, Belfast has also bid to become a designated UNESCO City of Music and the council are preparing to open a new cultural attraction, which will share the "Belfast Story" with the world.
Belfast is a strong and thriving city, with rising visitor numbers and a vibrant social and cultural life. A key aim is to develop a Belfast portfolio of festivals and events and by working together we can make Belfast a unique events destination. City events have an important role within the wider cultural offer of Belfast. Events can tell stories, connect people and present new perspectives on our place. We believe events such as the Belfast City Marathon continue to impact positively on Belfast's citizens and our visitors. The event brings huge benefits to our vibrant city, boosting the economy and improving cultural, social and community cohesiveness.
Belfast City Council has created a programme of events which has become firmly established within the fabric of the city including St. Patrick's Day Celebrations, a Lord Mayors Day, a Maritime Festival, a Halloween event and a Christmas programme of activity inclusive of the Christmas Market annually.
Over the years, Belfast has attracted a number of major international events which they are extremely proud of. Some of those include the Tall Ships events, the MTV European Music Awards, a programme of events to celebrate the Titanic Centenary and the London Olympics, the World Police and Fire Games, the Giro D'Italia, the Women's World Cup Rugby, the UEFA Women's U19 Championships and UEFA Super Cup Final.
Since it began in 1982, Belfast City Council has been a proud supporter and funder of the Belfast City Marathon. We look forward to working alongside the marathon team and board of directors to deliver the city's most prestigious annual sporting event once again in 2023.
For further information on Belfast City Council events, please visit www.belfastcity.gov.uk/events or contact events@belfastcity.gov.uk