Travel & Transport
ALL TRANSPORT IS FREE TO PARTICIPANTS AND SPECTATORS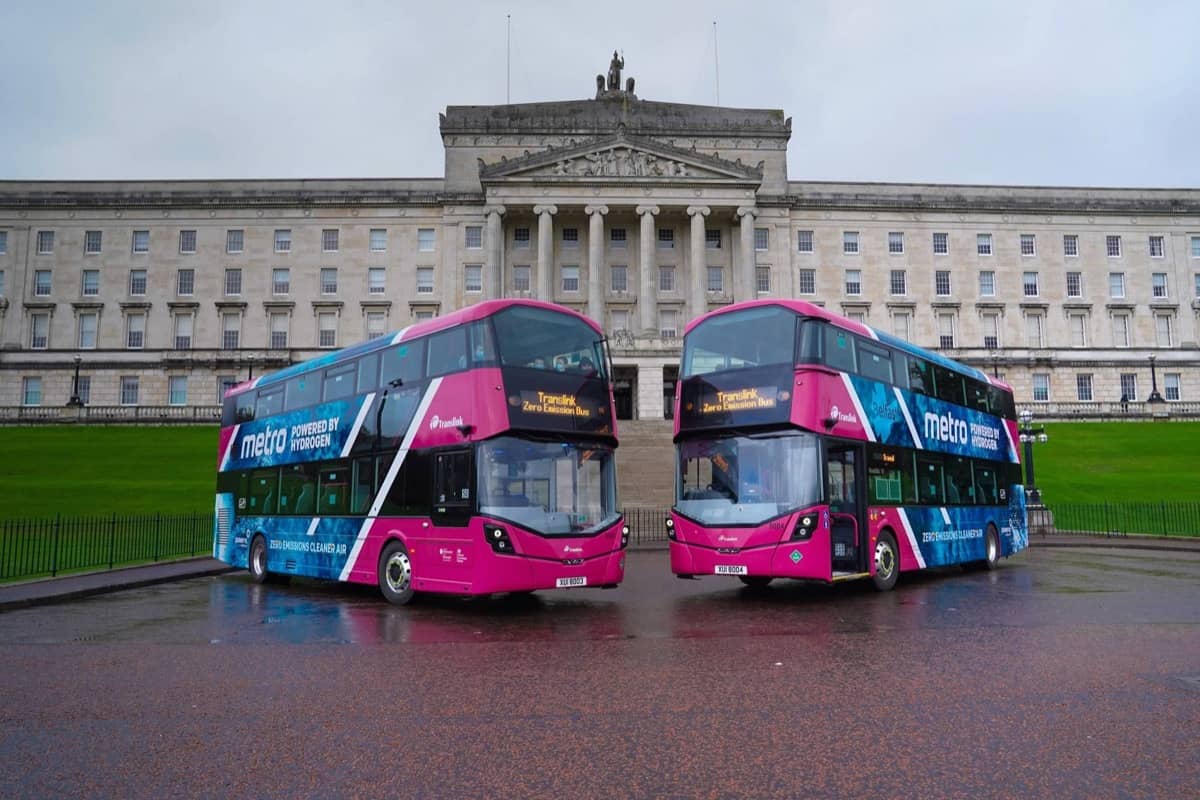 Getting to the start line - a shuttle bus will be available from Belfast City Hall (outside SS Moore's) 07:00am – 8:00am and Lanyon Place Train Station 7:30am – 8:00am to the Start Line.
Spectator Transport from Stormont - a shuttle bus will pick spectators from Massey Avenue to Ormeau Park after the start of the race at Stormont.
Team Relay Transport – a shuttle bus service will run 8:00am – 10:00am from Annadale Embankment at Dunnes Stores to drop runners off at each relay changeover point on loop.
Getting back to Belfast City Centre - a shuttle bus will transport participants from Ormeau Embankment to Belfast City Centre. This service will run from 11:45am – 4:00pm.
Getting back to Stormont – a complimentary Glider service is available from SS Moore's Chichester Street or Wellington Street to Stormont. This service will run until 4:30pm, every 15 minutes. Please note that Stormont car parks will close from 5:00pm.
---
PARKING
Parking in Stormont – parking will be available at the start line within the Stormont Complex for FREE. Please note the Upper Newtownards Road from the Stormont Entrance will close from around 8.00am to facilitate traffic management solutions for the start of the event. Access will be from the Dundonald side ONLY.
Parking around Ormeau Park/Finish Area/City Centre – parking will be available in Belfast City Council Car Park, Ormeau Avenue - 90 spaces approx. To source other suitable parking please follow this link https://visitbelfast.com/plan/car-parking-in-belfast/
---
EXTRA RAIL SERVICES
Translink have kindly added EXTRA rail services to get participants to Belfast on race day. For more info please click here. * Purchases from stations and conductors on the day (no online sales). Standard fares apply. A normal Sunday timetable is in place for return journeys. Visit www.translink.co.uk for more info.