2023 Mash Direct Belfast City Marathon

Date: Sunday 30th April 2023
Time: 9am
Start: Stormont Estate (Prince of Wales Avenue)
Finish: Ormeau Park
Entry Requirements: Participants must be over 18 years old to enter. All participants must complete the Marathon Run and Wheelchair Race in less than 6 hours. Deadline for entries: 7th April, 2023. **Limited entries available.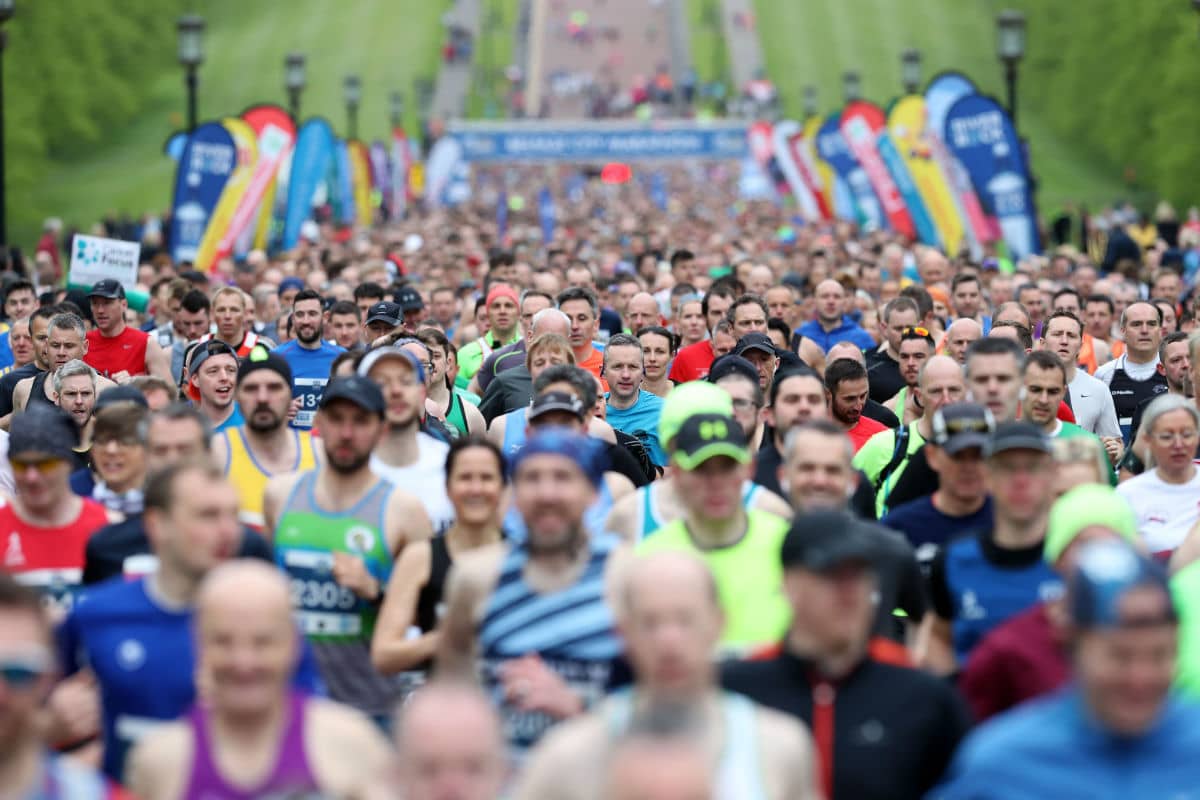 Marathon and Wheelchair Race
The Mash Direct Belfast City Marathon is one of the leading marathons in the UK and Ireland and is an AIMS certified and 2023 World Athletics Label Road Race. The race will start at Stormont at 9am and finish in Ormeau Park. The Belfast event is renowned for the incredible local support and crowds to cheer you on throughout your 26.2 miles!
---
Entry Rates
RATE
REGISTRATION
DATES AVAILABLE
EARLY RATE
Registered (Athletics Club): £40
Unregistered: £42
17th September 2022 - 30th November 2022 (Midnight)
MIDDLE RATE
Registered (Athletics Club): £55
Unregistered: £57
1st December 2022 - 8th March 2023 (Midnight)
FINAL RATE
Registered (Athletics Club): £65
Unregistered: £67
9th March 2023 - 7th April 20223 (Midnight)
ROUTE
The 2023 Marathon route runs through all 4 areas of Belfast; North, South, East and West, starting at Stormont Estate and finishing in Ormeau Park.

Click HERE to view the 2023 Marathon Route Map image
ROUTE NARRATIVE
Click HERE to view the Marathon route narrative (by street name)
PARTICIPANT TIMES
Projected times for participants across the marathon route can be found HERE.