Hear from the Air Ambulance NI Fundraising Heroes
James Rogers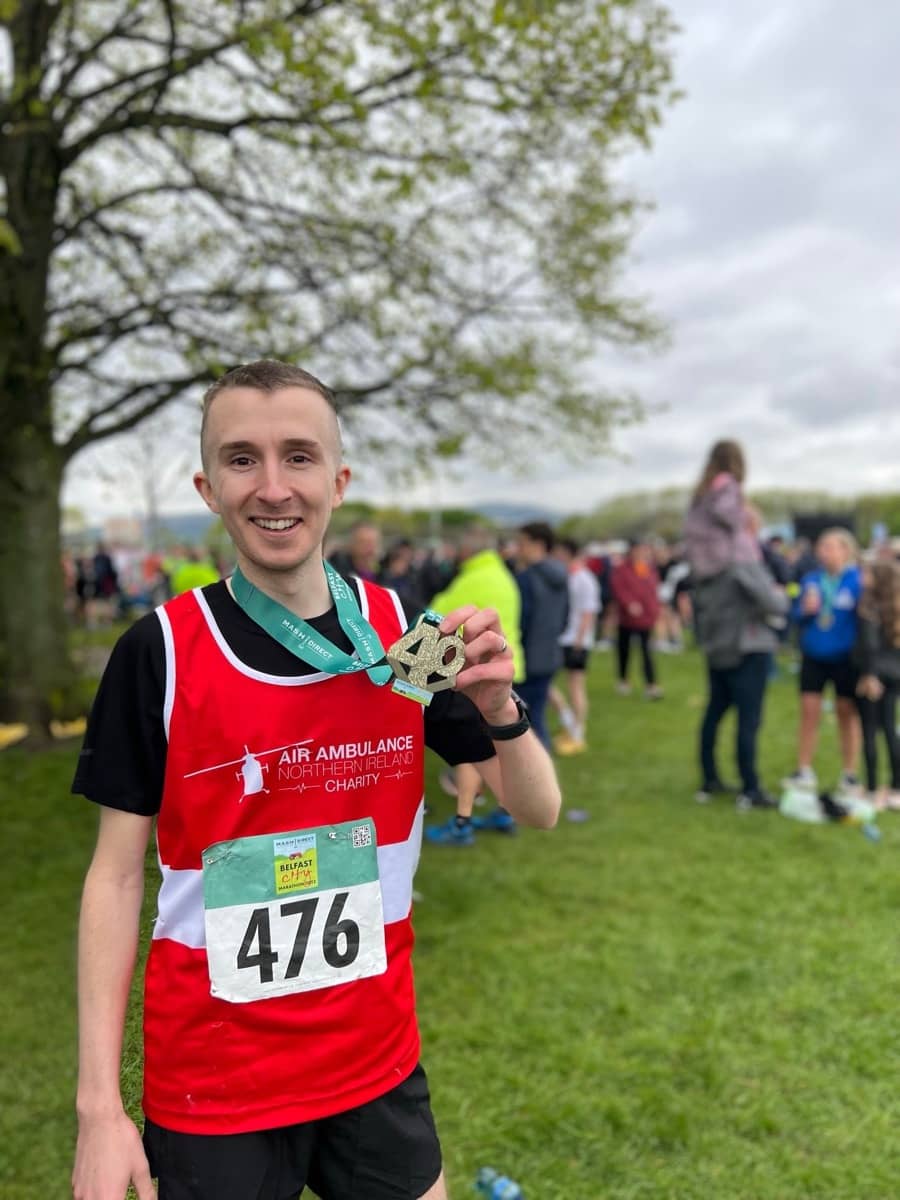 "In October 2021, I decided to take on the challenge of running the 2022 Moy Park Belfast City Marathon for Air Ambulance NI. I had previously ran the NYC Marathon back in 2016 and although I found it very tough as I had zero running experience, it didn't put me off.
The new Belfast City Marathon route is faster and flatter, so I felt that it was a more achievable challenge. I wanted to support my local Air Ambulance as I have a real interest in all things aviation. I also wanted to create further awareness of the valuable work that Air Ambulance NI provides on a daily basis, while raising vital funds to support the service. I was delighted to be part of #TeamAANI and would encourage everyone to get their running shoes on and support your local Air Ambulance!"
Kathryn Knox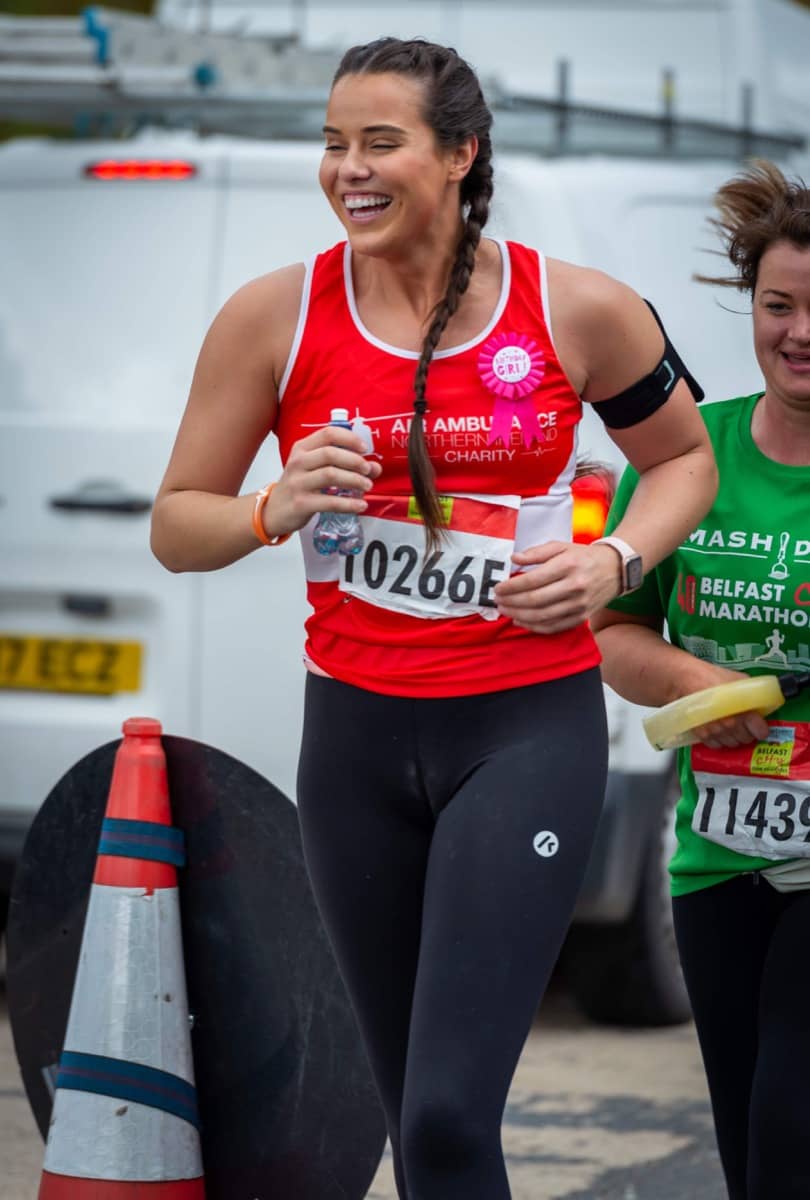 "My father had an accident on our family farm in Broughshane in 2021, to which the Air Ambulance NI team attended. Thankfully my father is making a great recovery and I wanted to give something back to the Air Ambulance team for being there on the day and saving his arm. I also ride horses competitively, so I understand the real need for a service like Air Ambulance NI, as we never know when anyone one of us might need their assistance. Following my fathers' accident, I chatted to some friends and family members and we decided to register a relay team for the Moy Park Belfast City Marathon! We had a fantastic day – the weather was great, the event was so well organised and we all felt such a sense of achievement completing our legs of the race! We thoroughly enjoyed the event and would highly recommend the Moy Park Belfast City Marathon to anyone thinking about taking on this challenge!"
Oonagh Chesney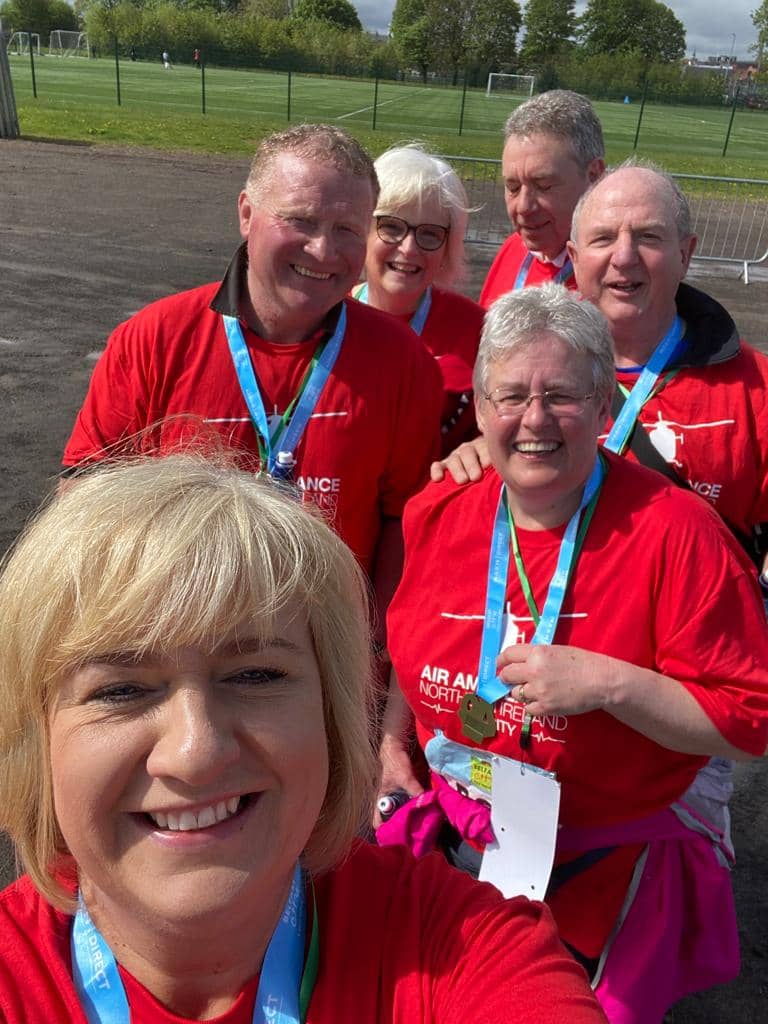 Oonagh Chesney from Portglenone did the 8-mile walk in 2021 along with her husband and other farming friends. "The 8-mile walk was perfect for us as farming families, an opportunity to take on a challenge, recharge the batteries away from the farm and raise funds for Air Ambulance NI!"
If you'd like to take part in any of the Moy Park Belfast City Marathon events in support of Air Ambulance NI, you can find out more & sign up HERE.
Amber Teggart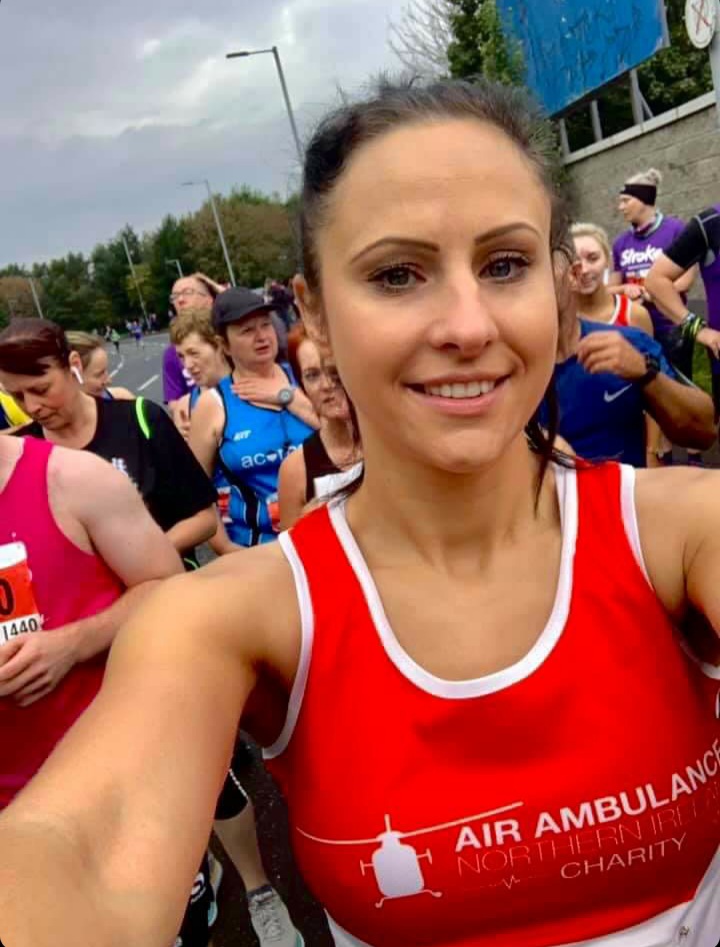 "In 2019, I proudly took part in the Belfast City Marathon, as a part of Team Air Ambulance NI. As a healthcare worker, I really value to HEMS service and wanted to support them in some way.
I love being active and I regularly participate in marathons, but it didn't make the challenge any easier. On completion of the marathon, I felt such a huge sense of achievement, supporting this amazing charity. I had such a great day, and it certainly helped that Air Ambulance NI had some cheer stations along the route, to cheer me on.
I would encourage anyone to get involved in this challenge in support of Air Ambulance NI. All you need is a pair of trainers and some motivation!"
Aveen McEvoy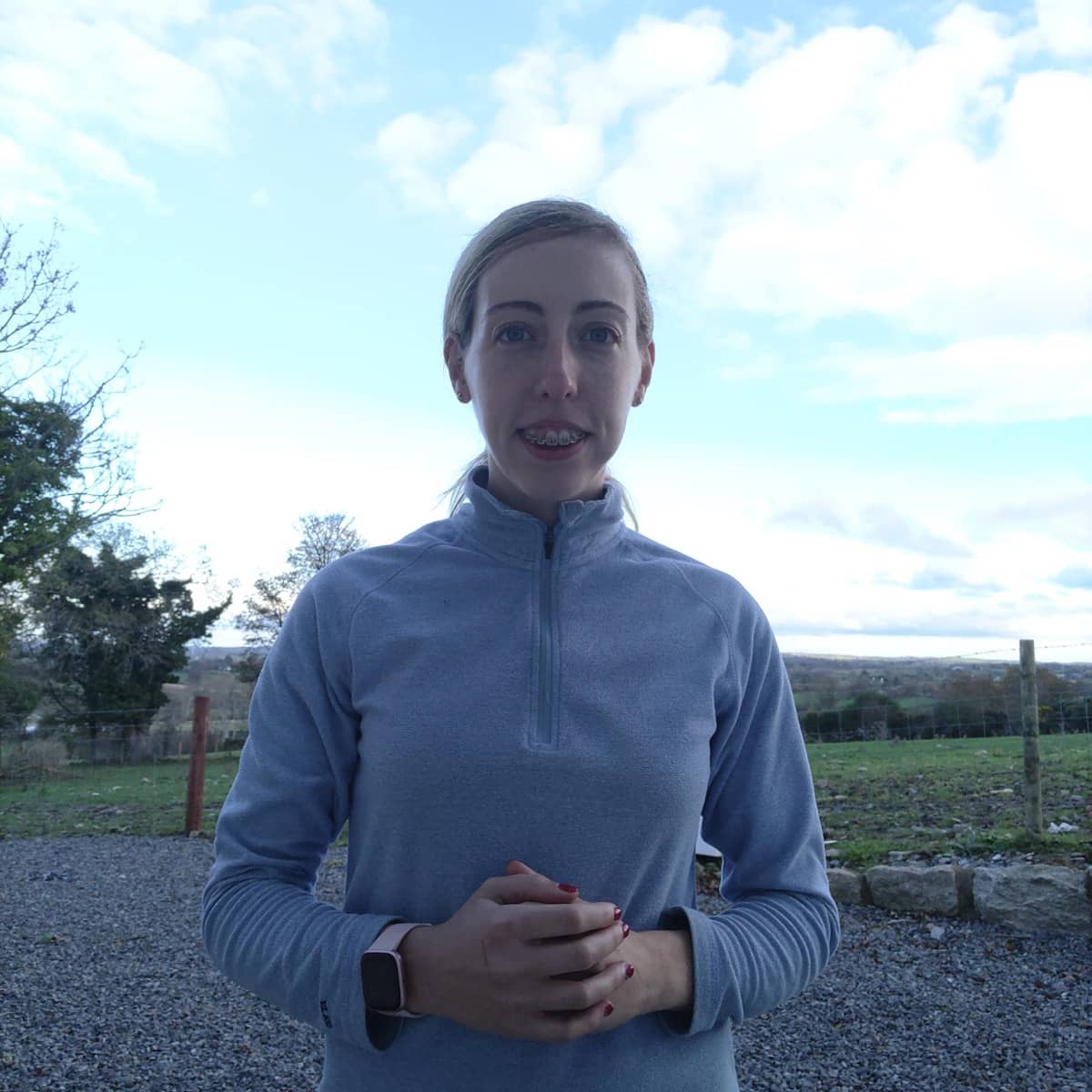 "I have recently registered to participate in the 2023 Moy Park Belfast City Marathon, and I'm delighted to be supporting Air Ambulance NI! I really enjoy running and being active, so this challenge is perfect for me. As this is my first marathon, I have made sure I gave myself plenty of time to prepare.
If you're thinking about taking on this challenge, get yourself registered and join me at the Belfast City Marathon start line on 30th April, as part of #TeamAirAmbulanceNI!"
Leah Jackson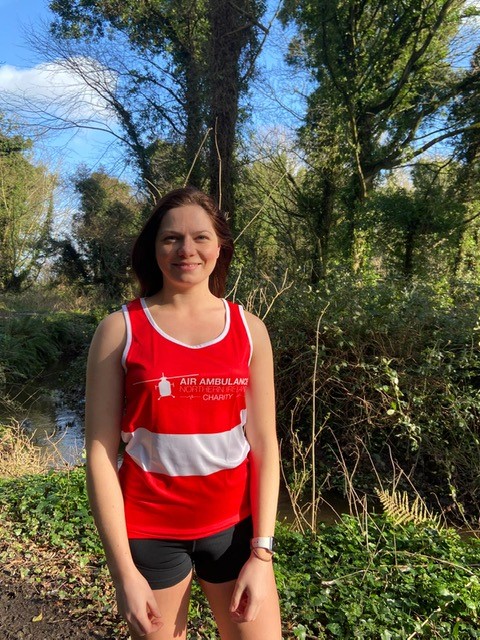 "In 2022, I decided to run the Moy Park Belfast City Marathon for Air Ambulance, as I have always admired their work and thought it was so important for Northern Ireland to have access to such an amazing resource. I care for and compete with horses, which is a very dangerous sport, and I am so grateful to know that if anything were to happen, I would be able to rely on both the Air Ambulance and their colleagues in NIAS to attend and provide lifesaving treatment and prompt transport to hospital. However, my main reason is that during the summer of 2021, a very close friend had a fall on holiday.
Running has always been a challenge to me, so to do a marathon was extremely tough! When I entered in November, I had only just finished the Couch to 5k training plan! In order to prepare for the marathon, I followed a training plan, with increasing miles every week which I managed to fit in with studying, work, horses and busy personal life.
Although it was a challenge, I started to enjoy the tranquility running provides. I would encourage anyone reading this who is on the edge about registering for the marathon as a part of #TeamAirAmbulanceNI, please go for it! Every donation is incredible, and it such a great day and achievement to complete a marathon."
The Nethery's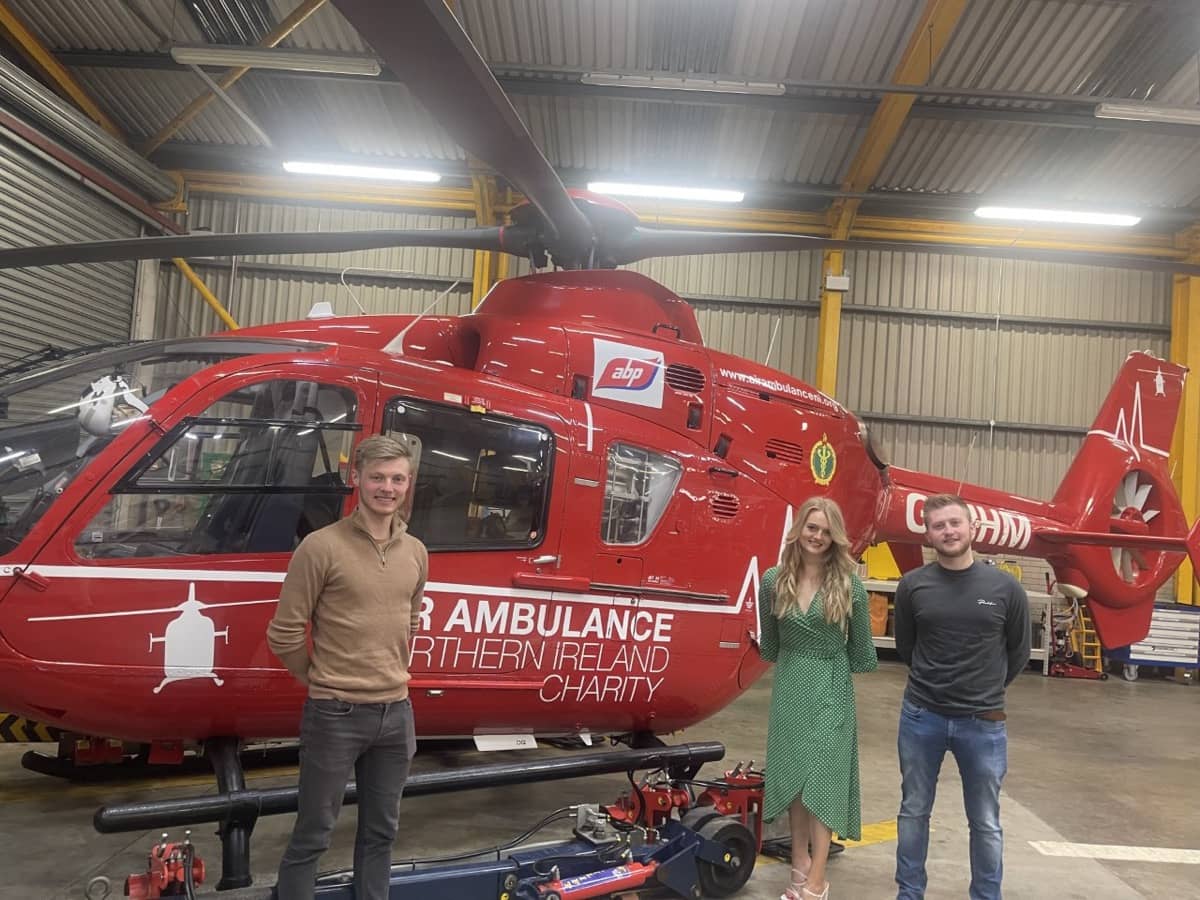 "In 2022, my brothers Calvin, Andrew and I decided to register for the Moy Park Belfast City Marathon. Neither of us had ran much further than 5k before this, so we set the challenge of running our first marathon together and raising money for a worthy cause whilst we do so. We all know how valuable the AANI service is within the local community, particularly in rural areas where we are from, so we are delighted to be able to support them in this way.
Sometimes it has been difficult to get the motivation to get out the late evenings, the early mornings, particularly in Northern Irish weather! But after a few slight niggles, injuries, some sickness and holidays thrown in the mix, it was challenging but we knew it would be so worth it in the end! We got some amazing support from family, friends and our local community and managed to raise over £10,000 for Air Ambulance NI.
As first-time marathon participants, we had an amazing experience taking part in this event. We would encourage anyone thinking about doing the Belfast City Marathon to get yourself registered and start your training - you won't regret it!"
Pamela McBride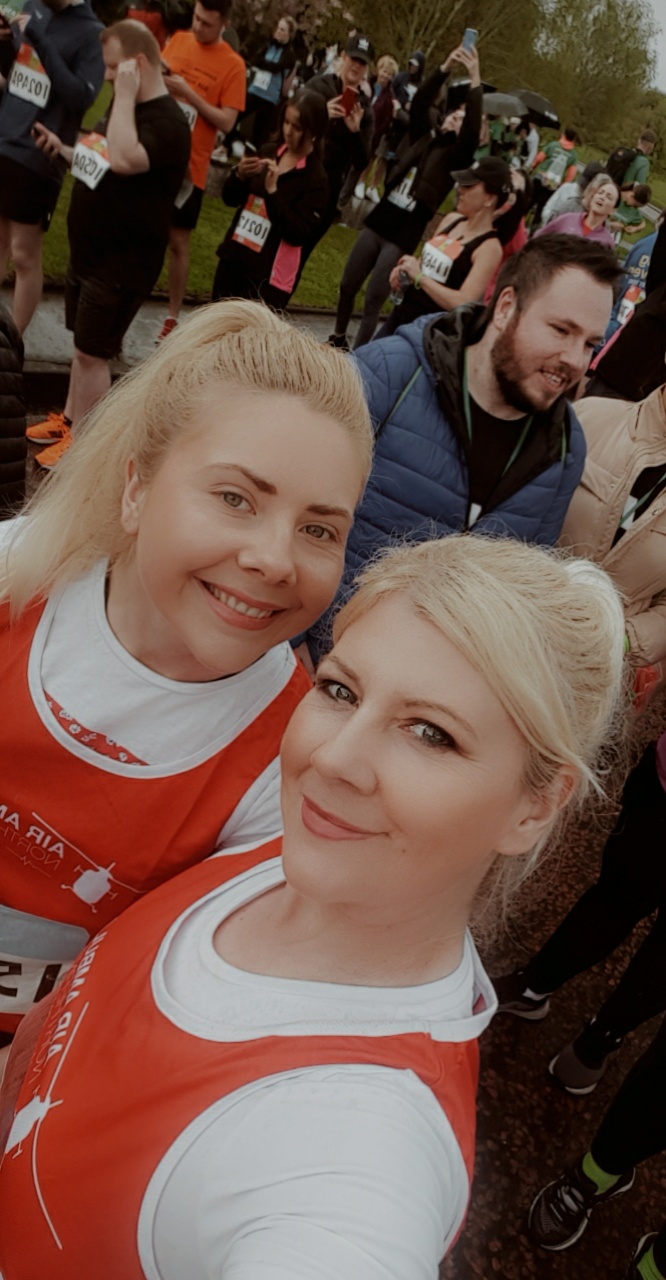 Pamela from Kilkeel, Co Down decided to take part in the Moy Park Belfast City Marathon Event after her daughter was airlifted to hospital by Air Ambulance NI, following a road traffic collision.
"I can never be thankful enough for all the emergency services that came to help us that day. Thank you especially to the Air Ambulance for landing so quickly, the care they gave us and the reassurance and support at the scene of the accident. I knew then that I had to do something to give back to AANI, so myself and my eldest daughter Summer took part in the Belfast City Marathon to raise money to keep these lifesaving helicopters in the sky. Jasmine has made a full recovery and was delighted to be invited to get a look around the Air Ambulance base. As a family, we hope more people can take part in raising money for this worthy charity.
Give more, live more."