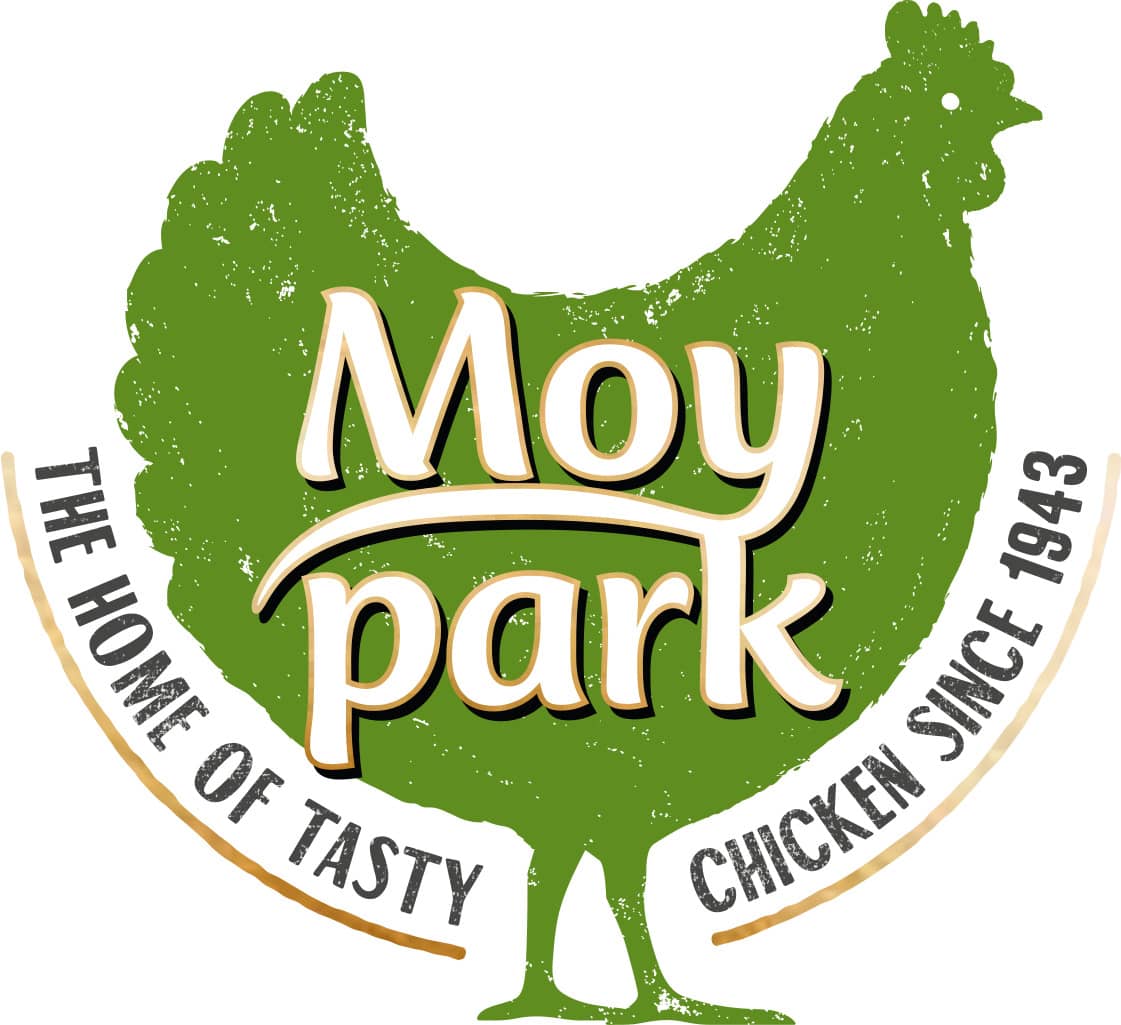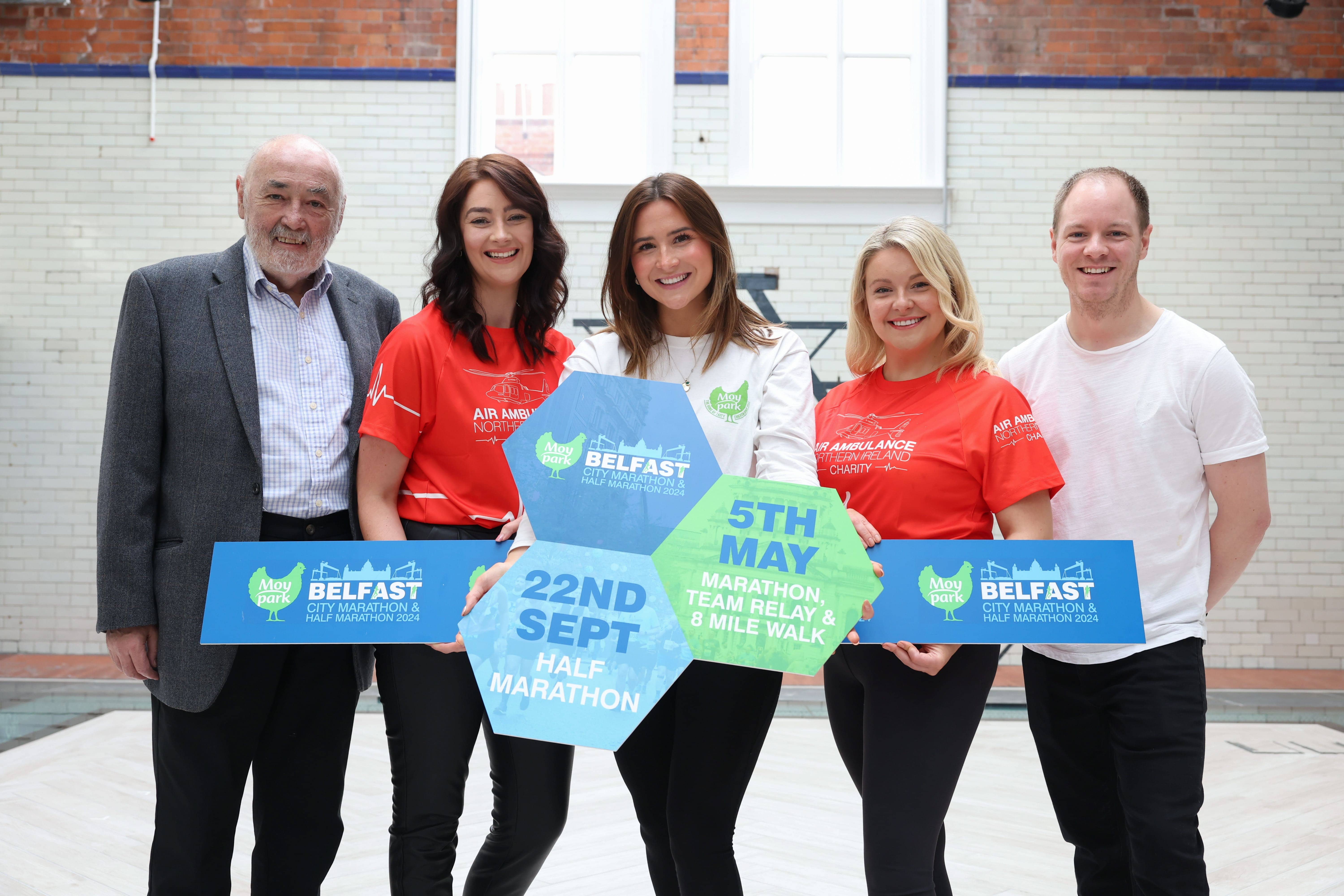 Moy Park is the new Belfast City Marathon and Half Marathon Title Sponsor! Moy Park, Ireland's number one chicken brand, is looking forward to a successful series of events in 2024/2025.
The Moy Park brand is proudly built on 80 years of local heritage, passion, and expertise, bringing the finest quality chicken and meal solutions to the table. Offering a range of healthy and convenient poultry products, Moy Park supplies leading retailers across the island of Ireland and Great Britain. The products are available in selected independents, convenience stores and multiples throughout Northern Ireland.
There proves to be a great synergy between Moy Park and Belfast City Marathon, as Moy Park continues to fuel the nation, offering a range of high protein poultry products to be enjoyed as part of a well-balanced diet, and bringing healthy and convenient meal solutions to the dinner table for everyone to enjoy.
Moy Park's story first began in 1943 in the village of Moy, County Tyrone and now the business spans 800 farms across NI and GB, with 12 production sites and 10,000 employees. It may be best known for fresh, locally sourced poultry, but Moy Park also produce beef products, vegetarian products such as spring rolls and onion rings, as well as desserts including donuts and apple pies.
Ellen Wright, Senior Brand Manager, Moy Park commented,
''Moy Park is delighted to become the title sponsor of the Belfast City Marathon and Half Marathon. As the brand this year celebrates 80 years of feeding generations both past and present all over the island of Ireland. What better way to celebrate this, than by sponsoring one of Ireland's biggest sporting events - encouraging communities to come together and get active."
"As part of our 80th anniversary celebrations, we have proudly launched our 'This is Home' campaign, to support our local sporting events, charities, and our surrounding communities. It means a great deal to us to be able to support local events and give something back, while encouraging communities to come together and get active while promoting a protein-rich and balanced diet.
"We are looking forward to joining everyone at the start line of the 2024 Moy Park Belfast City Marathon, while supporting the organisers, participants, volunteers, and associated charities. We look forward to implementing a number of activations to encourage as many people as possible to sign up to what promises to be a fantastic experience."
The Moy Park Belfast City Marathon is one of the leading marathons in the UK and Ireland and is an AIMS certified race. Not to mention, the first and only marathon in Ireland to join the World Athletics Label Road Race Series. The race returns on Sunday 5th May 2024, starting at Stormont Estate, a major tourist and visitor attraction on the outskirts of Belfast, and finishing in Ormeau Park, the oldest municipal park in the city.
There is an event to suit all levels of fitness including a Marathon Run, Wheelchair Race, Team Relay and 8 Mile Walk. Attracting over 15,000 participants annually, the Moy Park Belfast City Marathon proudly secures its place as the largest mass sport participatory event in Northern Ireland.