2020 Deep RiverRock Belfast City Marathon - Fun Run

Date: Sunday 3rd May 2020
Time: 9am
Start: Stormont Estate (Prince of Wales Avenue)
Finish: Stormont Estate
Entry Requirements: There is no minimum age for the Fun Run, however all entrants under 16 years of age, must be accompanied by one adult for health and safety reasons (at least one adult per 5 children). Final entry deadline: Midnight on Friday 10th April 2020.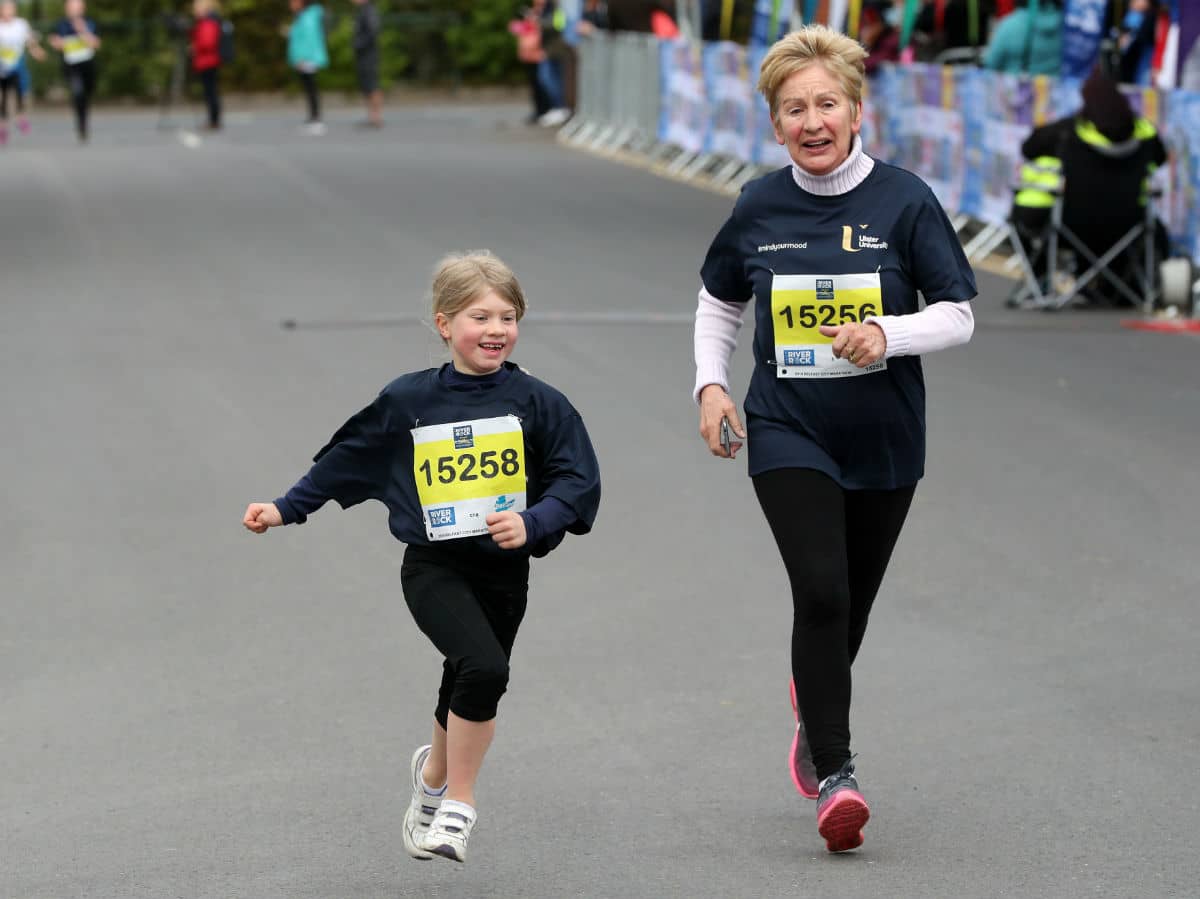 Fun Run
The Fun Run is approximately 2.5 miles long. This event is ideal for the whole family to team together and it attracts a wide range of ages, from primary school to mums running with buggies to those wanting to compete in a short race for fun! The Fun Run starts at approximately 9am after the Main Marathon Run and Wheelchair Race, Team Relay and 8 Mile Walk events.
**Please note all entrants including children in buggies and wheelchairs must be registered for health and safety and insurance purposes.
---
Entry Rates
RATE
REGISTRATION
DATES AVAILABLE
EARLY RATE
Adult: £12
Child: £10
Until midnight 29th November 2019
MIDDLE RATE
Adult: £14
Child: £12
30th Nov 2019 – midnight 28th Feb 2020
FINAL RATE
Adult: £16
Child: £14
29th Feb – midnight 10th Apr 2020
---
Pack Collection and Expo for 2020
As stated in confirmation emails since the event launched in October 2019, participants will collect their race pack at the Pack Collection / Expo on Friday 1st and Saturday 2nd May 2020. There will be no race packs posted in 2020. Full details HERE.
The 2020 Fun Run will Start and Finish in Stormont Estate, Prince of Wales Avenue.
Click HERE to view the 2020 Fun Run Map.
ROUTE NARRATIVE
Click HERE to view the Fun Run route narrative