2023 Mash Direct Belfast City Half Marathon

Date: Sunday 17th September 2023
Time: 9am
Start: Ormeau Embankment
Finish: Ormeau Embankment
Entry Requirements: Participants must be over 17 years old to enter the Half Marathon. All participants must complete the Half Marathon in less than 3 hours. Final entry deadline: Midnight on Friday 25th August 2023. **Limited entries available.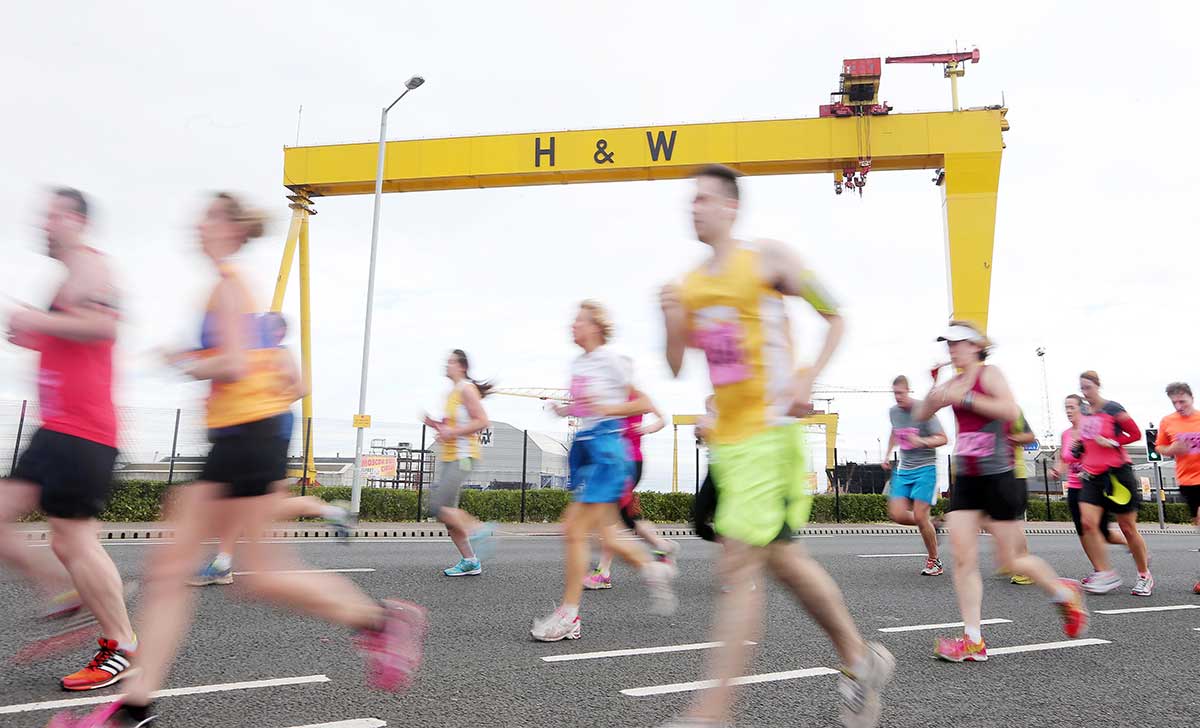 Mash Direct Belfast City Half Marathon
The Mash Direct Belfast City Half Marathon is the largest Half Marathon event in Northern Ireland and has seen a massive growth, selling out for 4 years in a row. The 2023 race, on September 17th, will start on the Ormeau Embankment and take in the South, East, North and West of Belfast, including a new section in the East of the city. The race will use more of the greenway, instead of Sydenham Bypass, before travelling through Victoria Park and into the Titanic Quarter.
---
ENTRY RATES
RATE
REGISTRATION
DATES AVAILABLE
NEW BUNDLE PACKAGE
SAVE £5 when you register for both the Mash Direct Belfast City Marathon & Half Marathon - ONLY available until the 30th November! ENTER NOW
17th September 2022 - 30th November 2022 (Midnight)
HALF MARATHON RATE
Registered (Athletics NI): £33
Unregistered: £35
17th September - 25th August 2023 (Midnight)
ROUTE
The 2023 Half Marathon Marathon route runs through all 4 areas of Belfast; North, South, East and West, starting and finishing in Ormeau Park. Click HERE to view the 2023 Half Marathon Route Map image.
ROUTE NARRATIVE
Click HERE to view the Half Marathon route narrative (by street name)