2022 Mash Direct Belfast City Half Marathon

Date: Sunday 18th September 2022
Time: 9am
Start: Ormeau Embankment
Finish: Ormeau Park
Entry Requirements: Participants must be over 17 years old to enter the Half Marathon. All participants must complete the Half Marathon in less than 3 hours. Final entry deadline: Midnight on Friday 26th August 2022. **Limited entries available.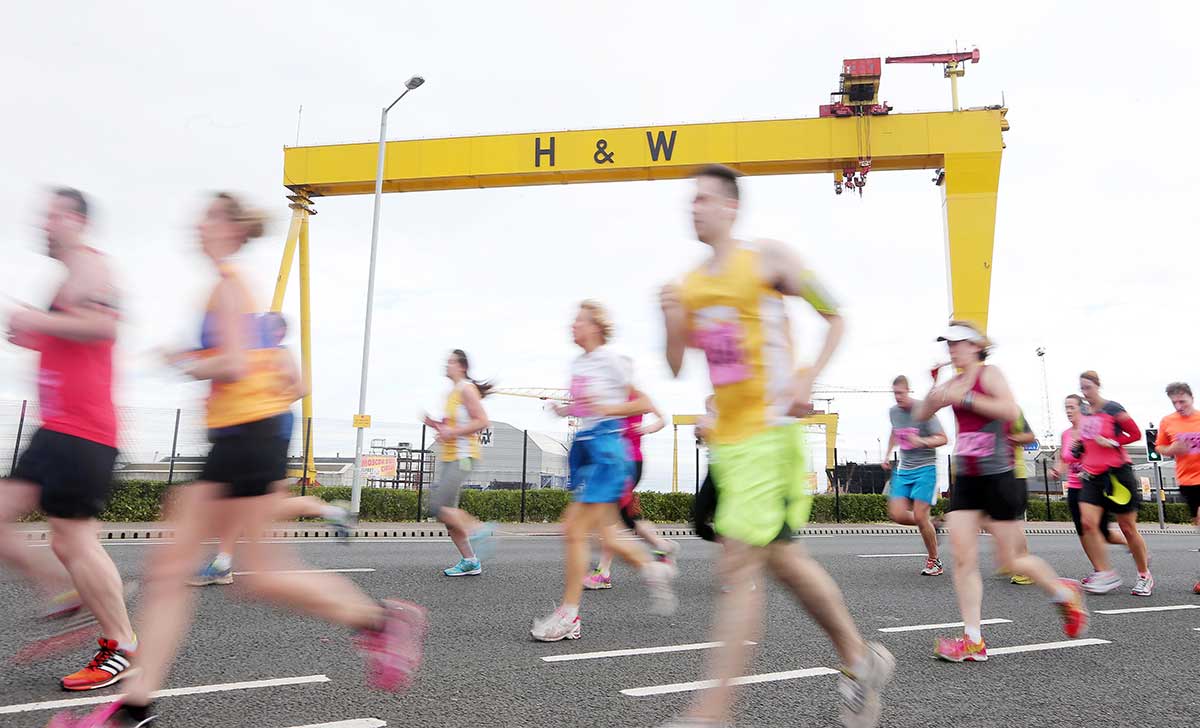 **PLEASE NOTE THERE WILL BE NO PACKS POSTED IN 2022. There will be a Pack Collection and Expo at the TEC Belfast on Saturday 17th September 2022. More details to be confirmed in due course.
Half Marathon
The Mash Direct Belfast City Half Marathon is the largest Half Marathon event in Northern Ireland and has seen a massive growth, selling out for 4 years in a row.
Entry Rates
RATE
REGISTRATION
DATES AVAILABLE
HALF MARATHON RATE
Registered (Athletics NI): £30
Unregistered: £32
3 March - 26th August 2022 (Midnight)
Alternatively, if you are unable to register online, you can download an entry form HERE.
HALF MARATHON ROUTE VIDEO BY CATCH ME MAPS