Moy Park Belfast City Marathon Expo & Pack Collection
Friday 3rd May 2024 - 11.30am - 5.30pm *opening hours subject to change
Saturday 4th May 2024 - 10.30am - 5.30pm *opening hours subject to change
The Expo and Pack Collections will take place at the TEC Belfast. All participants need to attend the Expo & Pack Collection to receive their race number, t-shirt and bag. *No packs will be posted in 2024 and no packs will be available on race day*
In order to collect your pack, you will need your QR code that has been emailed to all registrants – it's in your confirmation email too, and can be accessed via your Eventmaster account.
To ensure a speedy service for the collection of packs, the organisers have limited pack collections to 3 per person to enable a smooth, fast transaction without putting the team of volunteers under any extra pressure.
Participants can expect plenty of exhibitors, entertainment, competitions and giveaways so be sure to bring your family and friends.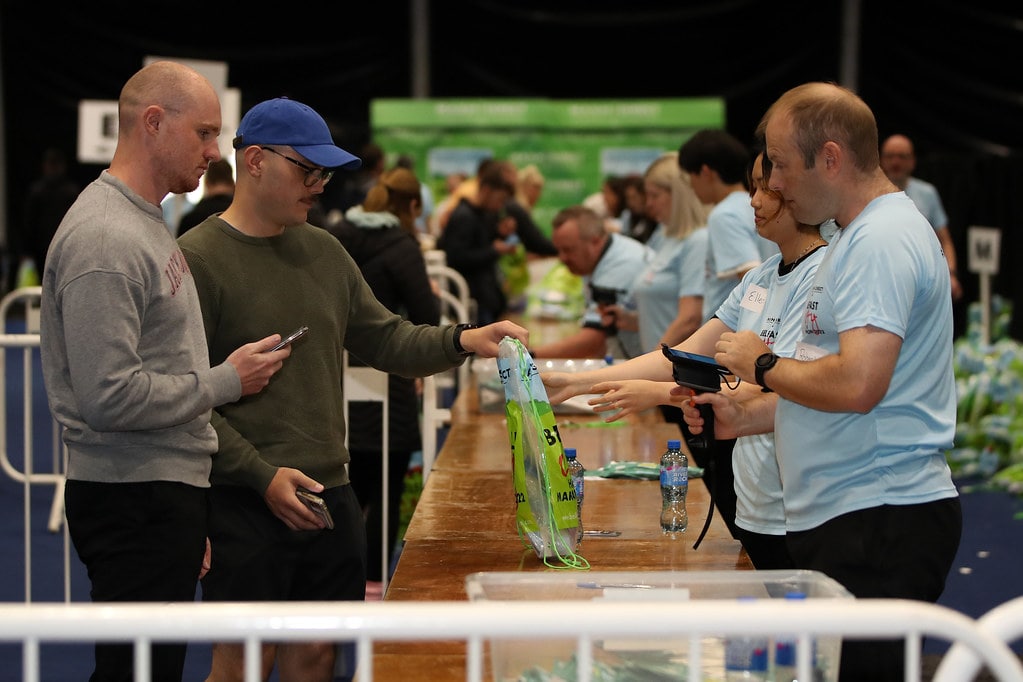 ---
What to do if you are unable attend the Expo & Pack Collection?
If you cannot attend the Expo and Pack Collection you can send someone to pick up your race pack for you. Your nominated person must bring printed confirmation of your QR Code and can only collect a maximum of 3 pack/entries. It is your responsibility to ensure that the participants receive the correct pack and race number if collecting multiple packs.
*It is not possible for packs to be posted. Race numbers will only be assigned upon presentation of your QR code at the Expo. QR codes are sent via email on sign up.*
---
PARKING
There will be up to 600 FREE parking spaces at any time during the opening hours of the Expo.
For directions, please click the link below.
HOW TO GET TO THE TEC (Titanic Exhibition Centre)
17 Queens Road, Belfast, Co. Antrim, BT3 9DU
Remember, it's FREE to attend, so even if you are not participating in this year's Mash Direct Belfast City Half Marathon, come on down and enjoy all that is on offer and soak up the atmosphere with friends and family.