Deep RiverRock Belfast City Virtual Half Marathon and 5K Results
10 May 2021
More than 2,800 walkers, joggers and runners took to the roads across Northern Ireland and further afield to complete the Deep RiverRock Belfast City Virtual Half Marathon and 5K between 1st - 3rd May.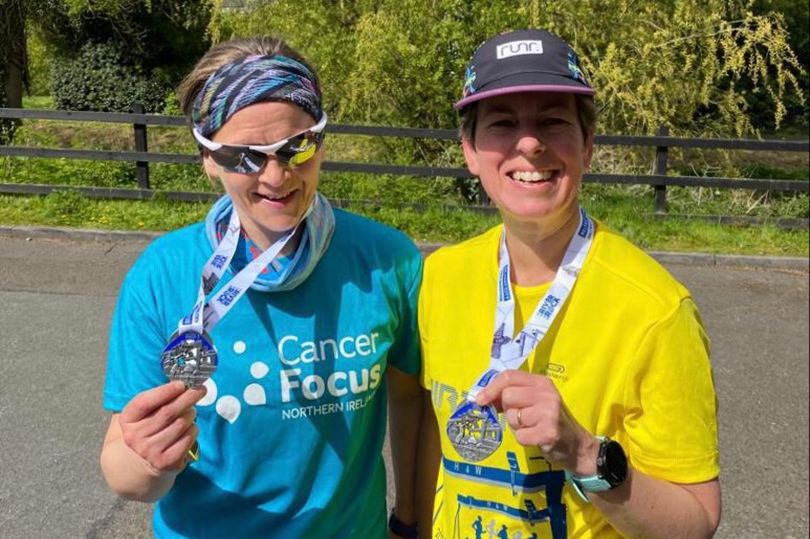 Due to the Covid-19 pandemic the marathon team staged their first-ever virtual half marathon so that participants could complete their distance in a safe manner with £5 from every entry going to the official charity partner, Cancer Focus Northern Ireland.
A huge congratulations to all the participants who took part in the Half Marathon and 5K!
You can download your results by clicking here.
More than £25k has already been raised for the official charity Cancer Focus Northern Ireland by the runners and walkers who took part in the Virtual May Bank Holiday weekend event – with funds still pouring in.
Kathryn Holland, outdoor events manager, Cancer Focus NI, said: "We are absolutely delighted with the number of people who took part last weekend and the amazing amount of money they have raised.
"The total donations from entry fees and donations at registration was a fantastic £15,669.
"And there is still more to come in from fundraising by participants.
"Everyone who took part or who made a donation is helping to fund our vital pioneering cancer research at Queen's University Belfast which has the potential to save lives here in Northern Ireland and across the world.
"This research project aims to determine how immunotherapy can more successfully treat pancreatic and oesophageal cancers, cancers which at present are hard to treat and have very low survival rates. We couldn't do this vital work without your very generous support.
"Thank you all so much."