Cancer Focus NI Brian Quinn
12 November 2021
'I wish I had good news for you, but I don't. I'm sorry to tell you that you have cancer.' Those were the words that the doctor spoke to my husband, Brian, and myself in November 2016, and our world just imploded.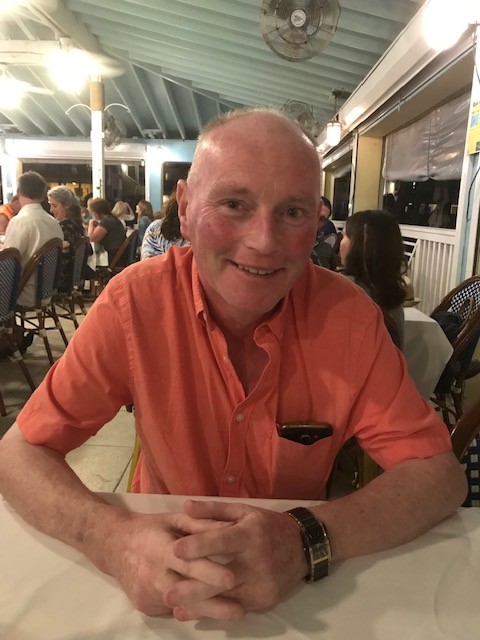 Brian was diagnosed with oesophageal cancer. The prognosis is not generally good for this type of cancer, but we knew that we at least had to try and fight for life.
So began the rounds of scans and tests and treatments. On 23 December Brian started his first round of chemotherapy and in March 2017 Brian underwent the operation to remove the tumour which involved removing his oesophagus and reconstructing a new one using part of his stomach. Nothing prepared us for the after effects and how the operation severely affected his quality of life. But what was important was the fact that he was still alive and he strived to make the best of it that he could. We adjusted to the new norm and he kept planning ahead, looking to the future, cherishing time with his loved ones and thankful that he had the opportunity to do so.
Unfortunately, in July 2019 Brian started to feel unwell again. On 29th August 2019 my hero passed away, fighting to live to the very end. There's now a huge void in our lives that will never be filled.
Several months after his death I read an article about the Belfast City Marathon and that Cancer Focus NI, the marathon's chosen charity, would use donations to help develop earlier testing and better treatments for Oesophageal cancer. In fact, while Brian had been attending Belfast City Hospital, he had been approached to take part in the clinical study to help develop a means of earlier testing of Oesophageal cancer and he readily consented to take part in the hope that one day it might help others. The family decided to enter a relay team into the marathon in Brian's memory and now by participating, and raising donations for Cancer Focus NI, our family has an opportunity to play our part too.
Hopefully our efforts to support Cancer Focus NI will someday give other families the precious gift of time with their loved ones.
Help us be #StrongerTogether and run, walk or wheel for Cancer Focus Northern Ireland at the 40th Mash Direct Belfast City Marathon. Sign up today at www.belfastcitymarathon.com and help Cancer Focus NI help even more people survive cancer.
You can donate to the Cancer Focus NI justgiving page directly HERE.