Make History in 2022 Volunteer with us
27 January 2022
📢VOLUNTEER OPPORTUNITIES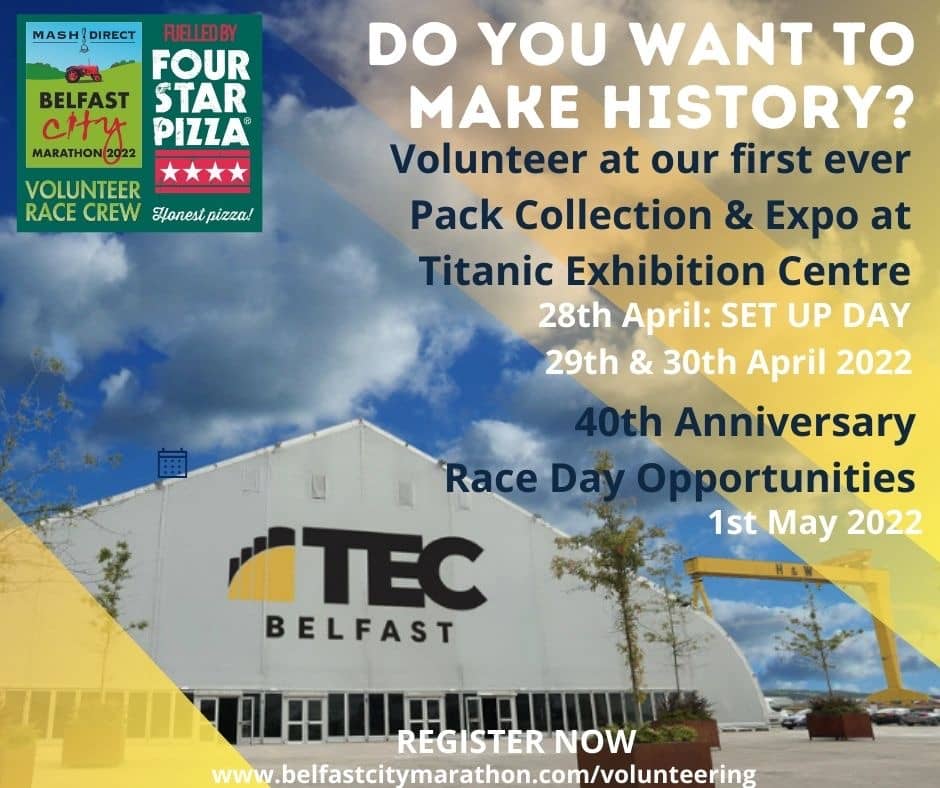 In 2022 we celebrate our 40th year!
Make history with us and be part of our first ever Pack Collection and Expo at the Titanic Exhibition Centre!
🤩Volunteer positions are available for Thursday 28th (set up day), Friday 29th and Saturday 30th April.
🎉Plus the chance to be part of our special 40th race day, Sunday 1st May!
For more details and to apply visit www.belfastcitymarathon.com/volunteering
#BelfastCityMarathon #40thAnniversary #MASHathon #Volunteer #Volunteering #FuelledByFourStarPizza #StrongerTogether