Entertainers needed by Belfast Half Marathon to celebrate 10 years
04 August 2023
The Mash Direct Belfast City Half Marathon is on the look out for choirs, bands, DJs, dancers and entertainers to support their 10 year celebratory staging on Sunday 17th September.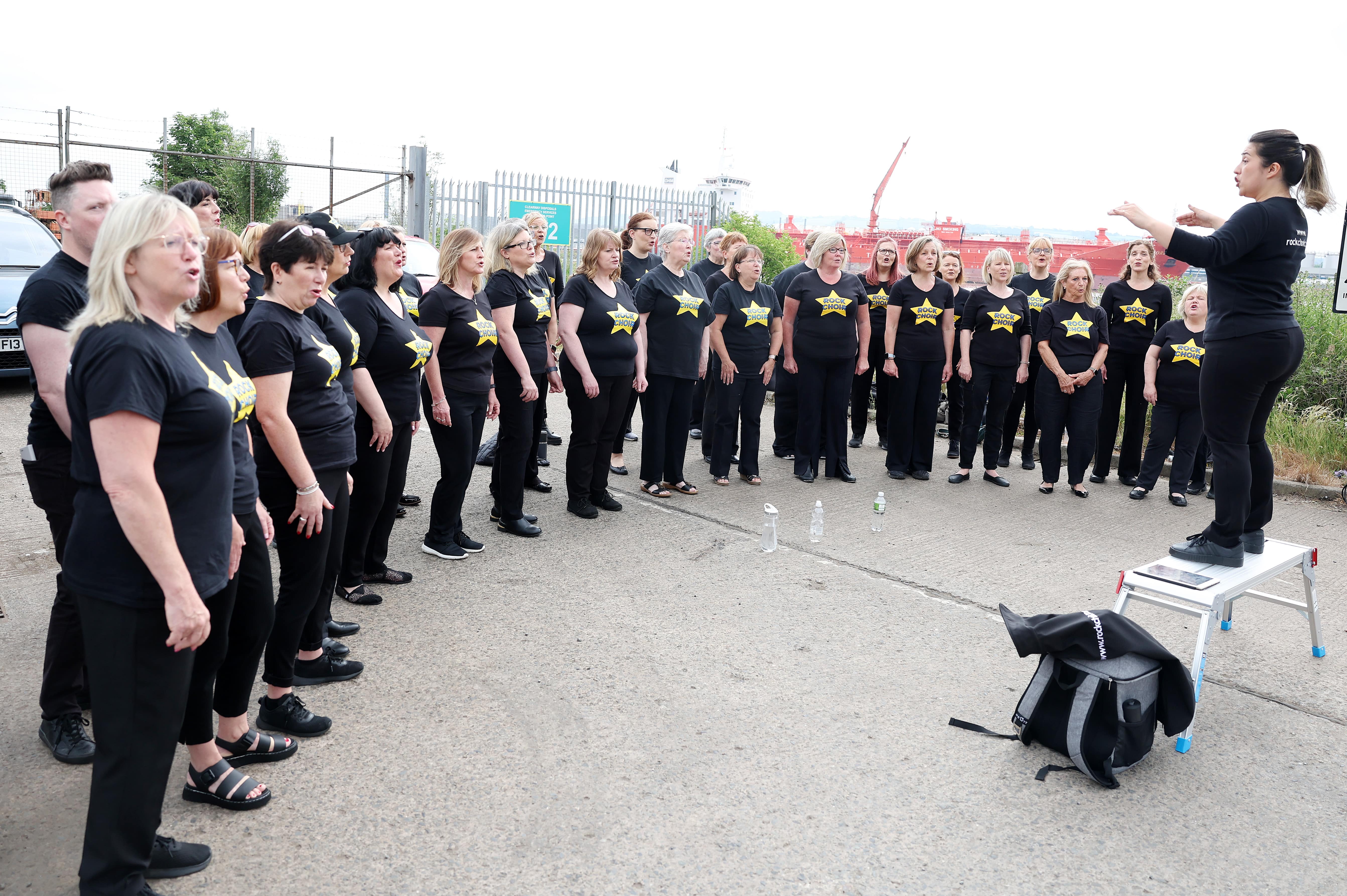 The event team need your help to encourage the runners along their 13.1 mile journey through the heart of Belfast. This is a fantastic opportunity to showcase your talent while playing your part at Northern Ireland's biggest half marathon, welcoming record numbers this year with 6,000 runners.
The race starts and finishes at Ormeau Park, the oldest municipal park in Belfast and still one of the largest parks in Belfast. The route is an incredible tour of the capital City, soaking in cultural landmarks like the towering Harland and Wolff Cranes, the vibrant Custom House Square, and the majestic City Hall.
Belfast is renowned for the incredible support from volunteers and spectators, so runners can expect a boost from the quirky motivational signs they will see, and the words of encouragement they will receive. But it can't go unsaid, entertainment points go a long way.
Rock Choir South Belfast and Lisburn said;
"It was such an amazing experience to sing to all the participants and see how much they appreciated our performance. It was a bit of a sing-a-thon in the end for us, 2 hours of our greatest hits!"
Choirs, brass bands, steel drums, DJ's, rock bands, dancers, street entertainers – if your group could lift runners spirits and make them smile then get in touch now by emailing info@belfastcitymarathon.org