Official Statement
09 September 2022
𝗠𝗮𝘀𝗵 𝗗𝗶𝗿𝗲𝗰𝘁 𝗕𝗲𝗹𝗳𝗮𝘀𝘁 𝗖𝗶𝘁𝘆 𝗛𝗮𝗹𝗳 𝗠𝗮𝗿𝗮𝘁𝗵𝗼𝗻 𝟮𝟬𝟮𝟮 𝗢𝗳𝗳𝗶𝗰𝗶𝗮𝗹 𝗦𝘁𝗮𝘁𝗲𝗺𝗲𝗻𝘁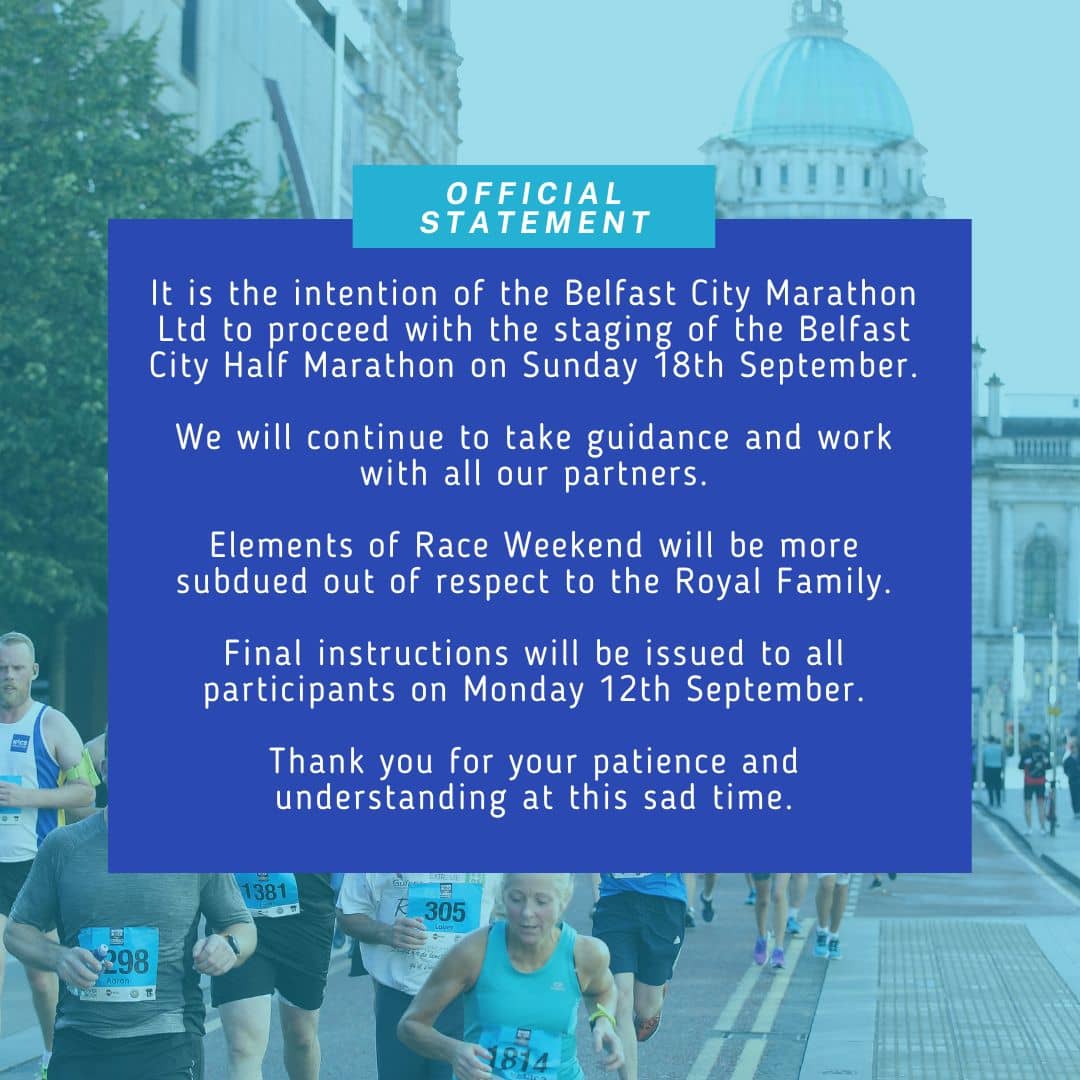 It is the intention of the Belfast City Marathon Ltd to proceed with the staging of the Belfast City Half Marathon on Sunday 18th September.
We will continue to take guidance and work with all our partners.
Elements of Race Weekend will be more subdued out of respect to the Royal Family.
Final instructions will be issued to all participants on Monday 12th September.
Thank you for your patience and understanding at this sad time.