Traffic Advice - Mash Direct Belfast City Half Marathon
06 September 2022
On Sunday 18th September, over 4,000 participants will set off on their 13.1mile journey from Ormeau Embankment in a bid to complete the 9th Mash Direct Belfast City Half Marathon. Starting and finishing on Ormeau Embankment, the Half Marathon route takes in the picturesque Belfast City, from Victoria Park to Cornmarket, the Falls Road to Botanic Avenue.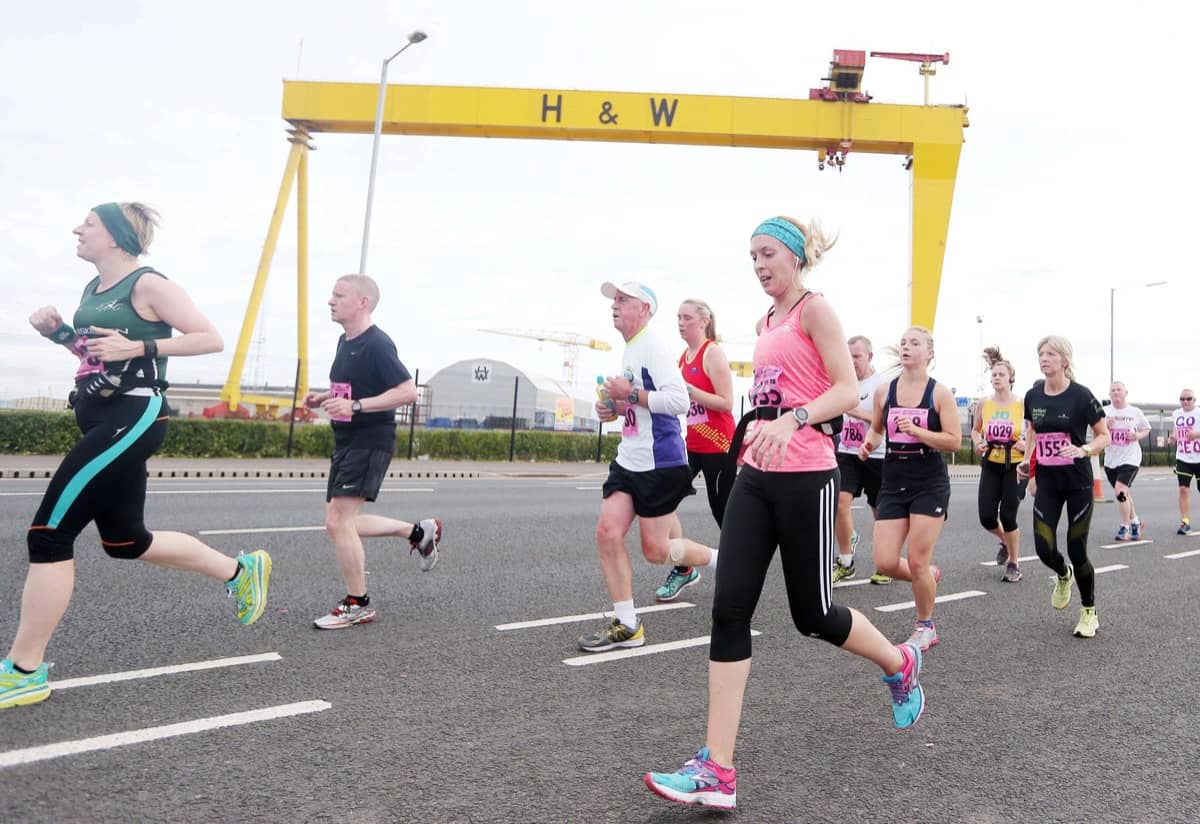 In line with new road closure legislation, a road closure order has been applied for and motorists should expect some disruption. Where possible stewards will facilitate traffic and ensure any disruption is kept to a minimum. Motorists are asked to follow diversion signs and take direction from stewards on the route.
Roads will start to close wholly or partially from around 7am until 12noon.
Once all runners have passed points on the route, reopening of the roads will be managed. Times for this are available HERE
The race commences at 9am on Ormeau Embankment. The front runners are expected to pass over the Sam Thompson Bridge onto Airport Road at approximately 9.35am and make their way to Queens Square at approximately 9.40am via Sydenham Road and the Lagan Weir Pedestrian Bridge. The runners are anticipated to pass through the city centre from Custom House Square, via High Street, Cornmarket, Arthur Street, Chichester Street, Castle Street enroute to the Falls Road at approximately 9.50am. The area around Victoria Street will be disrupted between 8.30am and 11am.
Disruption can also be expected on Grosvenor Road, Great Victoria Street, and Bruce Street heading towards Dublin Road, Shaftesbury Square and Botanic Avenue from 8.30am to 11.50pm. At approximately 10am the runners will pass through University Street onto the Ormeau Road, and Ormeau Embankment to the final stretch of the race, finishing with the home straight insight at approximately 10.10am. The final finisher is estimated to arrive at Ormeau Embankment Finish line at 12noon.
For spectators wishing to meet family and friends at the start/finish area, there are a variety of carparks close by that you can avail off. There will be plenty of activities for everyone to enjoy at Ormeau Park.
Details of changes to Translink Metro services can be obtained by calling 028 9066 6630 (7am – 8pm) or visiting www.translink.co.uk.