Victory for Eskander Turki at Mash Direct Belfast City Half Marathon
18 September 2023
On Sunday 17th September 2023 close to 5,000 participants took part to celebrate the 10th anniversary of the Belfast City Half Marathon - a record year for the anniversary.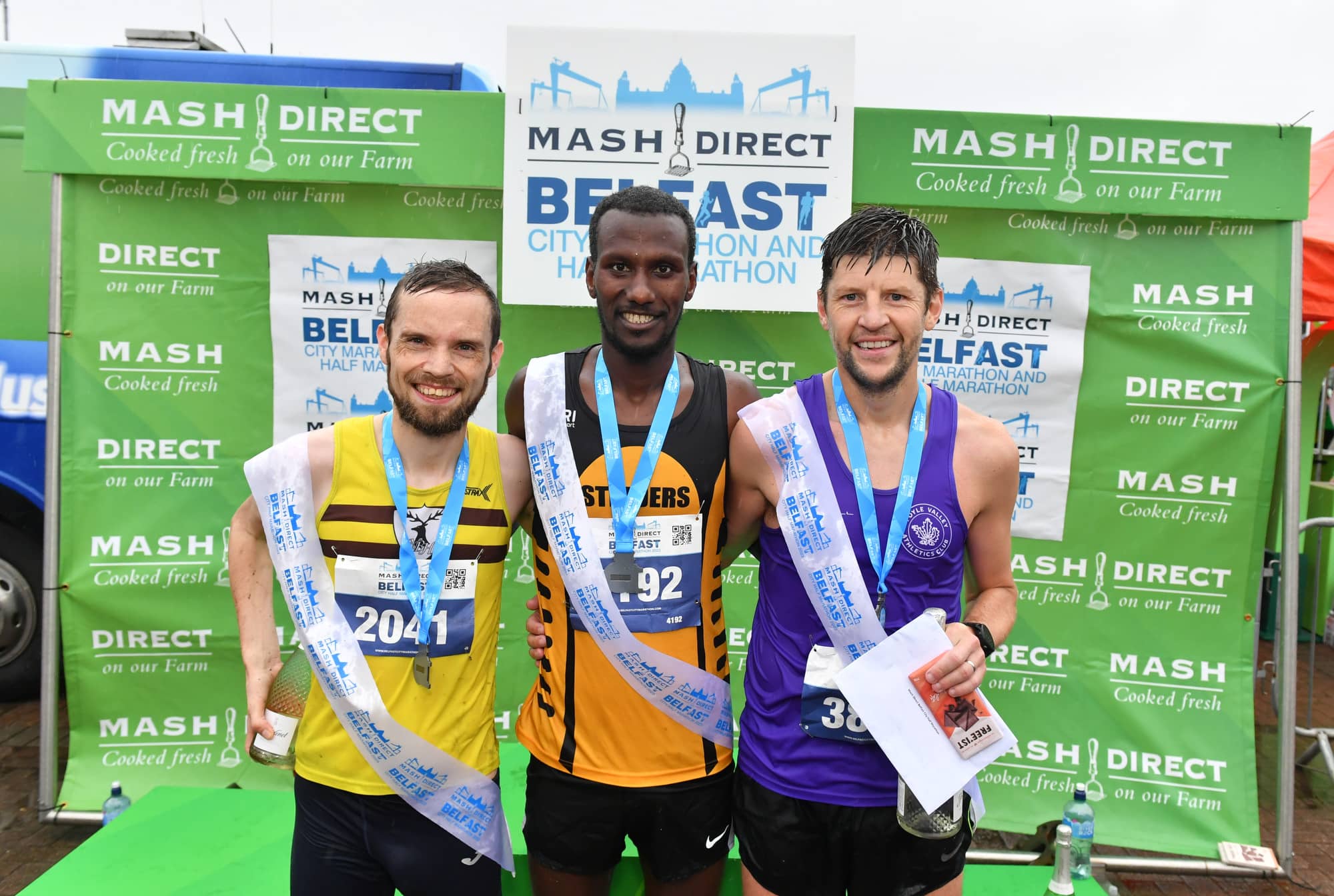 Eskander Turki, Annadale Striders won the title of the Mash Direct Belfast City Half Marathon in an impressive time of 1:09:10. Followed by Conan McCaughey achieving a time of 1:09:12 from North Belfast Harriers. In 3rd place, with a finish time of Gary Slevin was, Foyle Valley AC in a time of 1:10:52
For the ladies, Ann Marie McGlynn, Letterkenny AC won in a time of 1:14:53. Gladys Ganiel arrived in second place in 1:16:17. In third place, Caitlyn Harvey in 1:18:34.
Jayne Bleakley won the Wheelchair race in a time of 01:41:39.
The Top 100 marathon finishers are represented here now. A full list of the results from today will be available on the Belfast Live website this evening at www.belfastlive.co.uk and on the Belfast City Marathon website at www.belfastcitymarathon.com on Monday 18th September.
For further updates, follow the Mash Direct Belfast City Marathon on Facebook, Twitter, and Instagram.
The 2023 Mash Direct Belfast City Half Marathon is sponsored by Athletics Northern Ireland, Daily Mirror, Mash Direct, Belfast City Council, Better, Translink, Bauer Group, Tayto, Daily Mirror, Compare NI, Belfast Live, Linwoods, Deep RiverRock and Charles Hurst. This year's official charity is Air Ambulance.