Last Chance to Enter
20 April 2022
MISSED OUR DEADLINE…WANT TO PARTICIPATE IN OUR 40TH YEAR…YOU ARE IN LUCK 😊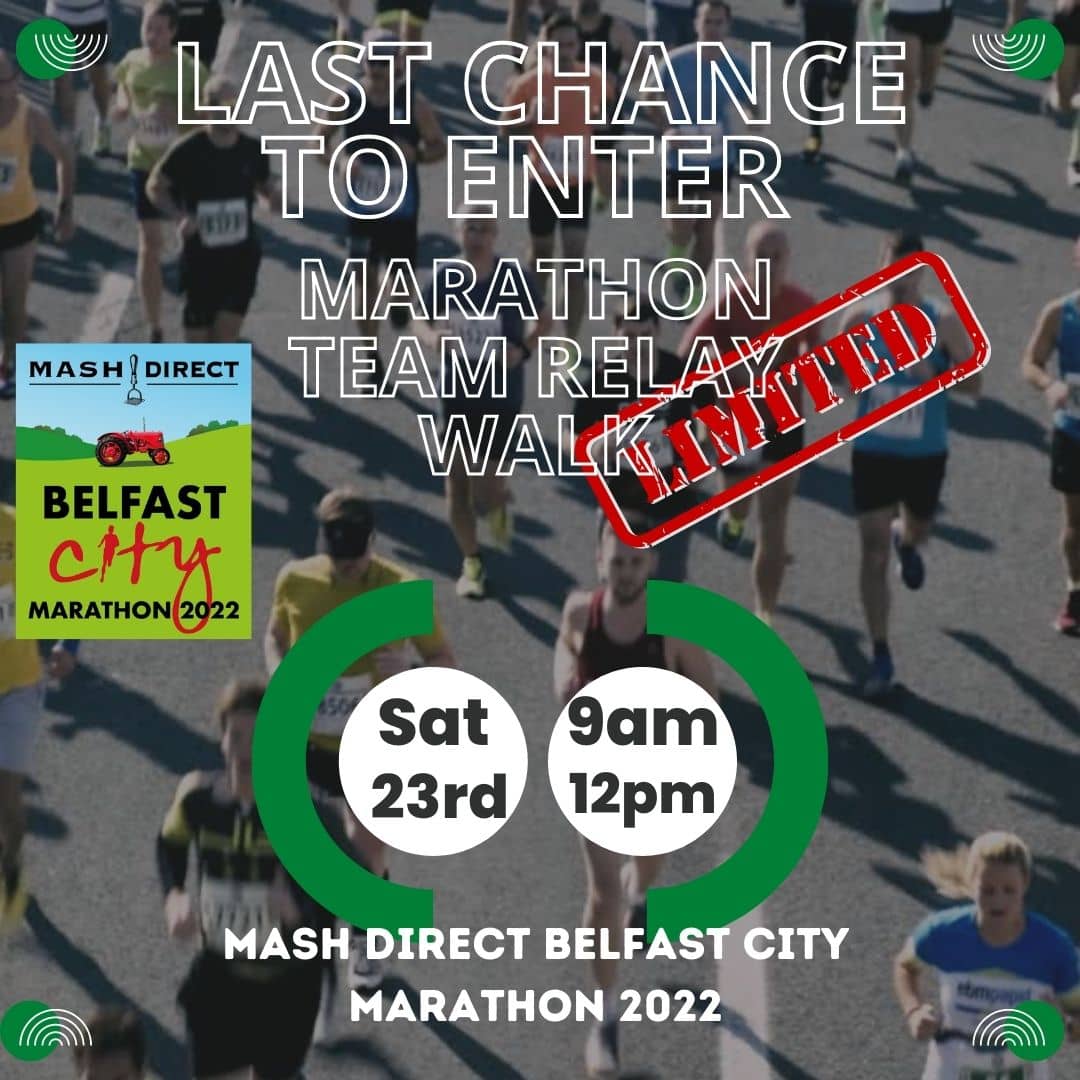 Many of you have messaged us to say you missed the deadline date, so the organisers are delighted to announce that they will be opening entries for one day ONLY on Saturday 23rd April!!
You can enter online at www.belfastcitymarathon.com or alternatively ring the Marathon Team on 028 9060 5922 (9am – 12noon ONLY).
Please be advised that there are limited numbers so first come, first serve basis applies.
Don't regret it, add the date to your calendar now and walk, jog or run the 40th Mash Direct Belfast City Marathon with us in 2022.