Rebekah's Story
16 February 2023
One day heading to work, Rebekah had no idea she would need the life-saving expertise of the amazing Air Ambulance NI Crew.
Read more about Rebekah's story below.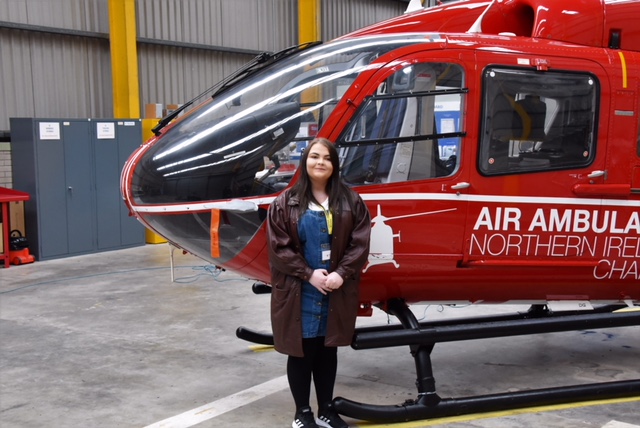 Meet Rebekah, who needed the services of the Air Ambulance NI Team after a road collision on her way to work.
"I closed my eyes as the impact happened and I had this intense feeling of being thrown back."
One summer morning Rebekah was on her way to work when her car collided with a lorry, just outside Saintfield. Rebekah went into cardiac arrest twice at the scene, suffered spinal injuries, an open fracture in her leg, shattered kneecap, fractured cheekbone as well as serious concussion.The HEMS team were thankfully on hand very quickly to treat Rebekah at the scene.
Following surgery and a long recovery including physiotherapy, Rebekah is now back to work and doing very well.
This could happen to ANY ONE of us folks and that's why we're encouraging you to fundraise for Air Ambulance NI as part of your Mash Direct Belfast City Marathon challenge.
If you've already signed up and not chosen a charity, contact Air Ambulance NI on 028 9262 2677 or email via belfastmarathon@airambulanceni.org