Set a realistic running goal for 2020 and sign up for the ANI Decathlon 10K Challenge
04 January 2020
Want to set a realistic running goal for 2020? Why not sign up for our Team Relay event in May which has leg distances between 4-6.9 miles!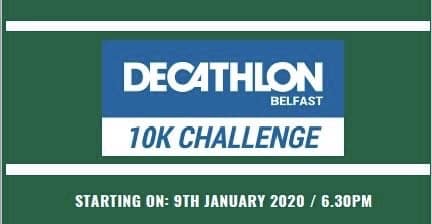 Need help with your training? Athletics NI are launching their new 5k+ Programme: Decathlon 10k Challenge. Starts Thursday 9th January!
Train for a 10k in a structured environment with Athletics NI accredited coaches & the support of Decathlon UK. Each participant will receive 12 weeks training, along with a host of goodies including Decathlon product samples, a technical t-shirt and education workshops.
The training group will graduate at the Official warm up race for the Deep RiverRock Belfast City Marathon - TQ10k, in the amazing Titanic Quarter on 29th March AND you'll be ready to take part in the "Team Relay" on 3rd May!
Find out more here: https://athleticsni.org/Fixtures/Athletics-NI-5k-Plus-Programme-Decathlon-10k-Challenge
The Deep RiverRock Belfast City Marathon is sponsored by Athletics Northern Ireland, Daily Mirror, Belfast City Council, Better, Cool FM (Downtown Radio and Downtown Country), Translink, Spar, Belfast Live, Framar Health, Decathlon Belfast, Tayto and Four Star Pizza. This year's official charity is Cancer Focus Northern Ireland.