NEW Team Relay Junior Prizes with Athletics NI Stars
28 February 2023
Belfast City Marathon Ltd are excited to announce that they will be introducing a brand-new prize tier for teams aged 16 - 23 years at the 2023 Team Relay event on Sunday 30th April.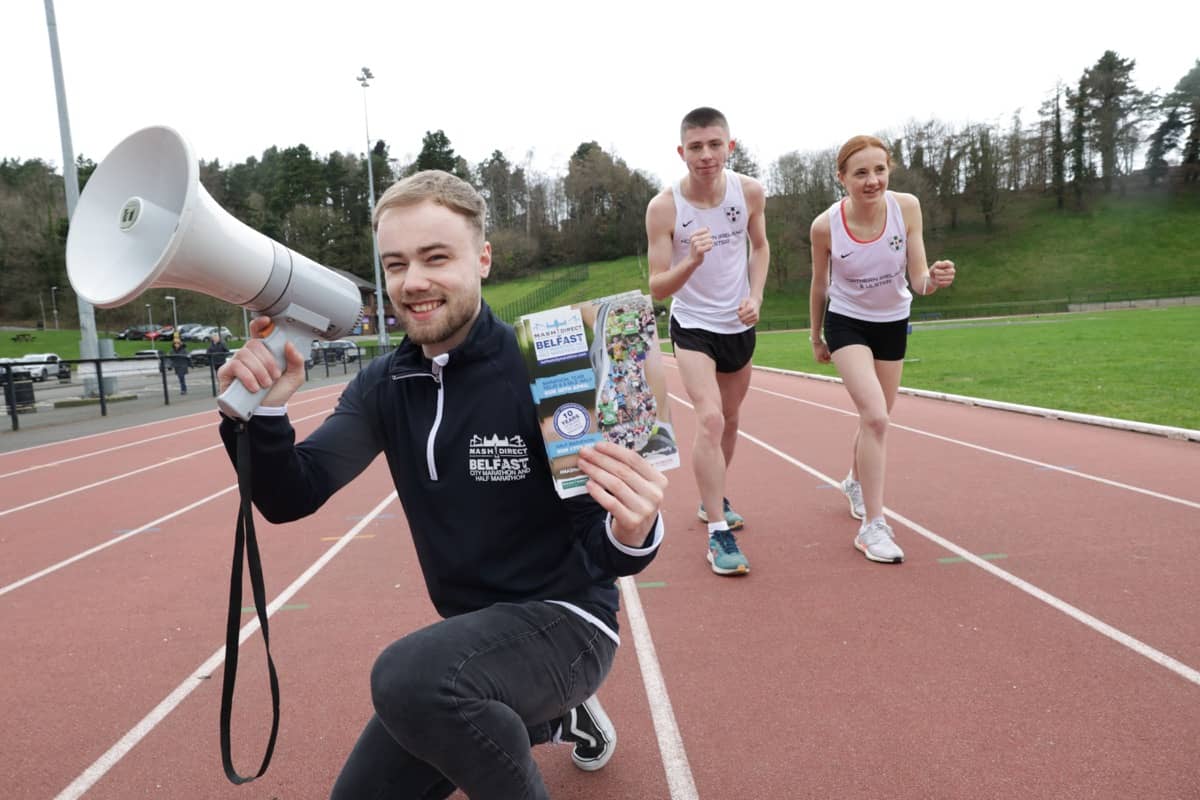 All male, female and mixed teams will have the opportunity to win the below prizes;
1st - £100 cash per team.
2nd - £75 cash per team.
3rd - £50 cash per team.
The organisers are working with Athletics NI to encourage an increase in younger people participating in the event, with a focus on local clubs and schools.
John Allen, Chairman of Belfast City Marathon added;
"We are delighted to introduce something for our younger participants. Sport is crucial in not only keeping people fit but building mental health. The staging of the Belfast City Marathon allows everyone to come together and have a fun day with their peers and we look forward to seeing more young people on the streets of Belfast in April for our 41st event".
U20 World Athletics 3000m semi-finalist, Callum Morgan (CNDR Track Club) and recent NI &Ulster Senior Cross Country bronze medallist Hannah Gilliland (Annadale Striders) will be participating in the event and urge others to compete with them.
Mark Kirk, Endurance Co-ordinator, Talent and Performance Team, Athletics NI;
"Athletics NI are delighted to be working with Belfast City Marathon and for the opportunity to encourage more of our youth athletes to get involved via the Team Relay event. The buzz, competition and Camaraderie on Marathon day is second to none in the athletics calendar and we know this experience will encourage our younger athletes to retain a lifelong engagement with our sport.
We hope that the new focus on this age group will encourage many young people from schools, clubs, and universities to get together and experience the excitement of competing as a team at this year's Mash Direct Belfast City Marathon Relay"
Entries are NOW open at www.belfastcitymarathon.com with the middle rate extended to midnight on WEDNESDAY 8TH MARCH. Final deadline for entries is Friday 7th April 2023.