COVID-19 Statement - Marathon Office Closed
18 March 2020
In light of the rapidly changing and unprecedented situation with coronavirus, the Belfast City Marathon Office will be closed from today. The management team will continue working from home and will endure to maintain appropriate standards of work and customer service.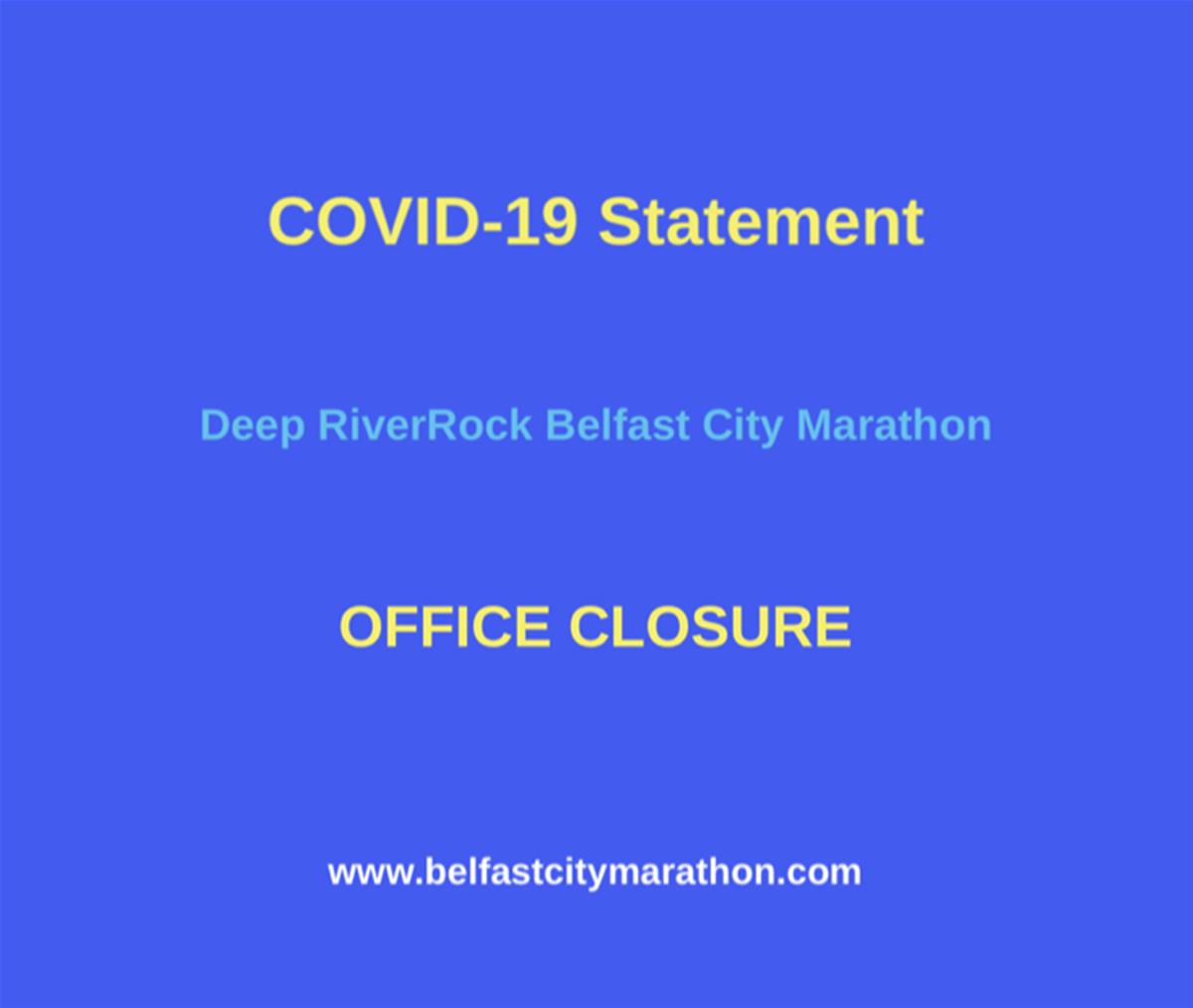 For your first point of contact please email info@belfastcitymarathon.org where your enquiry will be answered or directed to the appropriate member of staff. Alternatively you can message us through our social platforms on Facebook, Twitter and Instagram.
We ask for your patience during this challenging time. You are aware that the situation is ever changing and developing rapidly, so we will keep these recommendations under review and communicate any updates via our usual channels.