Deep RiverRock Belfast City Virtual Half Marathon and 5K set for Bank Holiday Weekend
29 April 2021
This May Day Bank Holiday Weekend, nearly 3,000 participants from 19 different countries across the globe will take on the Deep RiverRock Belfast City Virtual Half Marathon and 5K.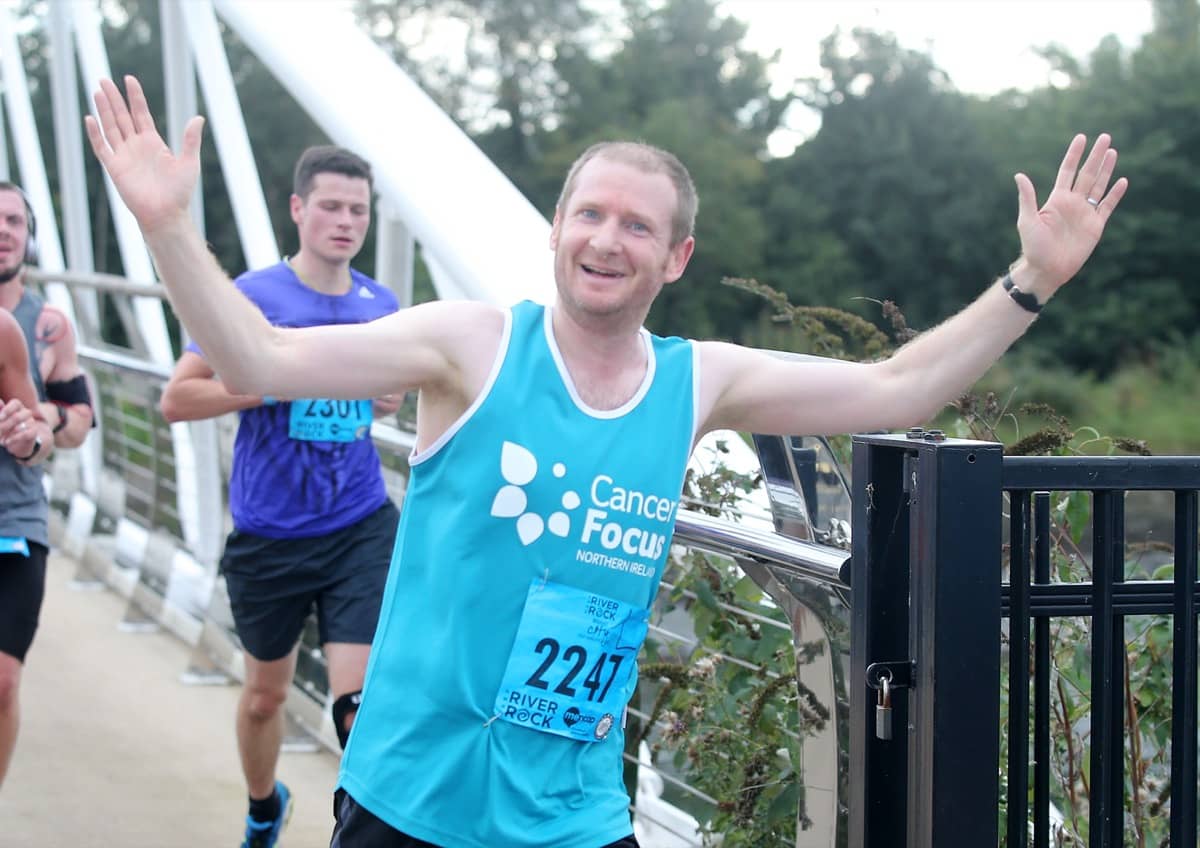 Due to the pandemic; COVID-19, Belfast City Marathon decided to swap the rescheduled Half Marathon to a VIRTUAL event whilst introducing a new 5k at the same time. Runners, joggers, and walkers will complete their chosen distance between 1st – 3rd May, following local Government guidelines for exercise and social distancing. Participants will record their times with a GPS tracking device or app and upload their results before midnight on Monday 3rd May (optional for 5K). Results will be published on Belfast Live on Friday 7th May.
A donation from each entry fee will be made to official charity partner, Cancer Focus NI (£5 from Half Marathon entry / £2.50 from 5K entry). By taking part in the Virtual Half Marathon or 5K, participants are helping to fund vital immunotherapy research at the Centre for Cancer Research and Cell Biology in Queen's University Belfast.
Kathryn Holland, outdoor events manager, Cancer Focus NI, said: "We are delighted that Deep RiverRock Belfast City Marathon has chosen us as their official charity partner. We were so looking forward to the half marathon event and, of course, were hugely disappointed that it physically could not happen due to coronavirus. To help keep people motivated and raise much-needed funds for us, the organisers came up with the brilliant idea of holding the events virtually which we are excited about.
"We are thrilled that so many people signed up to the half marathon and 5k and decided to raise money for us. We wish each participant good luck for their run this weekend."
Kathryn added: "Due to the current crisis Cancer Focus NI's income has plummeted to a critically low level and we urgently need the money you raise so that we can keep on providing vital lifeline services for local cancer patients and their families when they need us most."
Belfast City Marathon are encouraging all participants to 'Run through the Seasons' by continuing building miles for 39th Deep RiverRock Belfast City Marathon in September. This will be the first and ONLY time where the traditional event will be held in Autumn.
The Deep RiverRock Belfast City Marathon with its full line up of events (Marathon, Team Relay, 8 Mile Walk and Fun Run) will return on Sunday 19th September. 2021 will see the return of the new Marathon route of 2019 with a few revisions including a new Team Relay changeover point. A Fun Run of approximately 3 miles will start and finish in Stormont this year. All other events will start in Stormont and finish in Ormeau Park.
If you do not fancy running but would still like to soak up the buzz and excitement of race day, why not volunteer? There are a variety of exciting roles available. Find out more at www.belfastcitymarathon.com.
The Deep RiverRock Belfast City Marathon is sponsored by Deep RiverRock, Athletics Northern Ireland, Daily Mirror, Belfast City Council, Decathlon, Better, Cool FM (Downtown Radio and Downtown Country), Translink, SPAR, Belfast Live, Tayto and Four Star Pizza. This year's official charity is Cancer Focus Northern Ireland.