Deep RiverRock Belfast City Marathon and Cancer Focus NI raise awareness on International Womens Day
05 March 2020
Deep RiverRock Belfast City Marathon organisers have teamed up with their official charity partner, Cancer Focus Northern Ireland, to raise awareness of women's health on International Women's Day, Sunday 8th March 2020.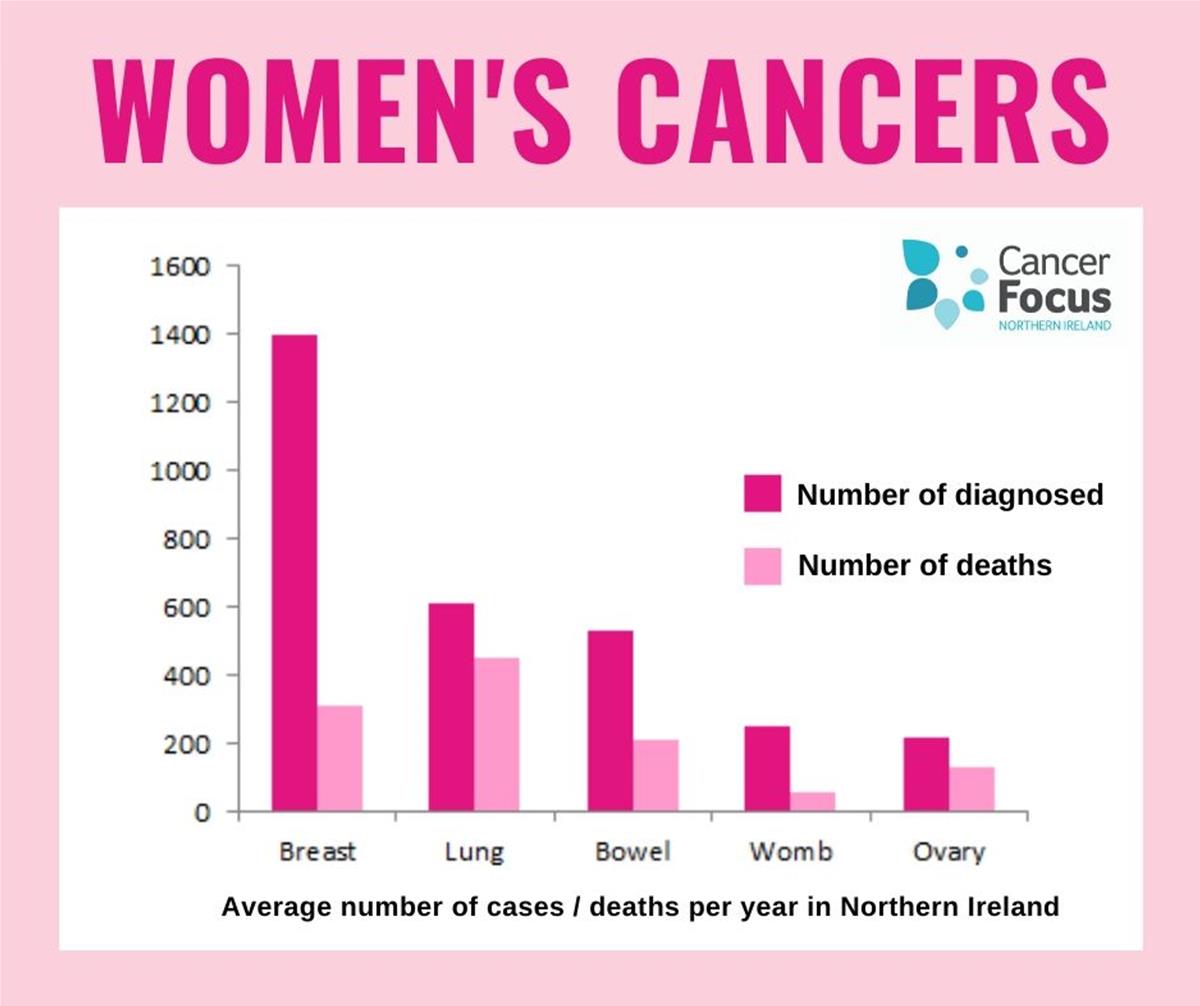 In 2019 the Deep RiverRock Belfast City Marathon and Half Marathon combined saw an increase of over 1700 women entering their events compared to 2018 and this figure continues to grow for 2020.
Cancer Focus NI, the leading local cancer charity, revealed that one in two women in Northern Ireland will develop cancer at some point in their lives. But the good news is that up to 50% of cancers can be prevented if you maintain a healthy lifestyle.
Cancer is mainly diagnosed in older women, with nearly nine out of ten cases in those aged 50 and over. The most common kind is breast cancer with 1,398 local women diagnosed each year and 311 deaths.
Breast cancer is followed by cancer of the lungs, bowel, womb and ovaries. Each year around 610 local women are diagnosed with lung cancer and 451 die; 532 are diagnosed with bowel cancer and 213 die; 249 are diagnosed with womb cancer and 59 die; and 217 are diagnosed with ovarian cancer and 132 die.
The charity's top tips for lowering your risk of cancer are to stop smoking, if you drink alcohol, limit your intake, eat nutritious food, do physical activity and take care in the sun. You should be aware of what is normal for your body and use screening services.
Naomi Thompson, senior cancer prevention officer, Cancer Focus NI, said: "When cancer is diagnosed at an early stage treatment is more likely to be successful, so finding cancer early can make a real difference. It's important to know the signs and symptoms and go to your doctor if you have any worries."
Anyone who has any concerns about cancer can call the Cancer Focus NI free information and support Nurse Line on 0800 783 3339 and speak to a specialist nurse. You can also email nurseline@cancerfocusni.org.
Around 20,000 people, with a growing number of women, are expected to take part across all Deep RiverRock Belfast City Marathon events on Sunday 3 May 2020 and will be encouraged to #MakeItCount and run, walk or wheel for Cancer Focus NI to help more people survive cancer.
The Deep RiverRock Belfast City Marathon is sponsored by Athletics Northern Ireland, Daily Mirror, Belfast City Council, Better, Cool FM (Downtown Radio and Downtown Country), Translink, Spar, Belfast Live, Framar Health, Decathlon Belfast, Tayto and Four Star Pizza. This year's official charity is Cancer Focus Northern Ireland.